Organization is something that many students struggle with, as papers and folders can often become misplaced or damaged. Evernote solves this issue by acting as an online binder, and at no cost. This website offers many features that other note taking websites do not offer, such as mobile integration, the ability to quickly share to other websites, and a simple user interface.
You can create a free Evernote account by visiting https://evernote.com/sign-up/
Once you have created an account and have logged in, you will arrive at this screen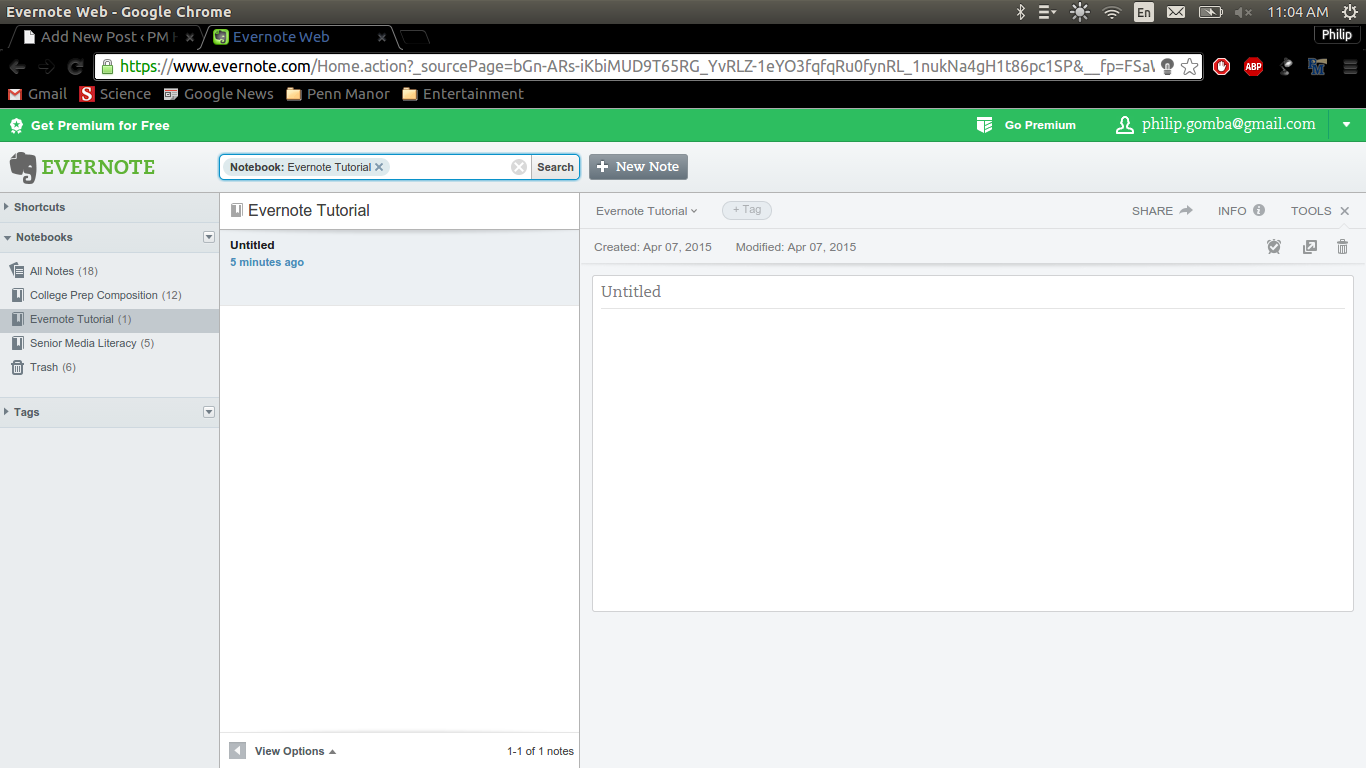 Before taking notes, its a good idea to create a notebook. This acts as a folder for the individual notes and allows you to organize notes by class.  In order to create a notebook, right click on the notebook tab located on the left side of the screen. Once you right click, select the option new notebook.

Once a notebook has been created, you can click the new note button to create a note. Click the overlapping arrow icon next to the trash can to open the note in a separate window .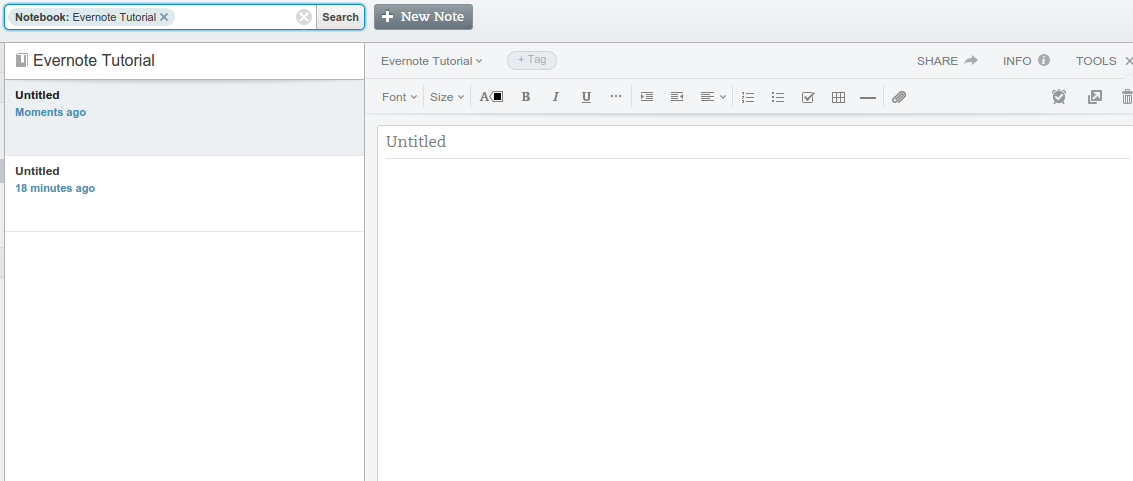 The standard tool bars are present in Evernote:  fonts, size, highlighter, italicize, bold, and underline. The ability to insert media, hyperlinks, and tables are included features as well. Placing the cursor over the icon will bring up what the tool does.  Below the Evernote logo is folder that the note is located in. Clicking on it will reveal a drop down menu of various notebooks if you wish to change the location.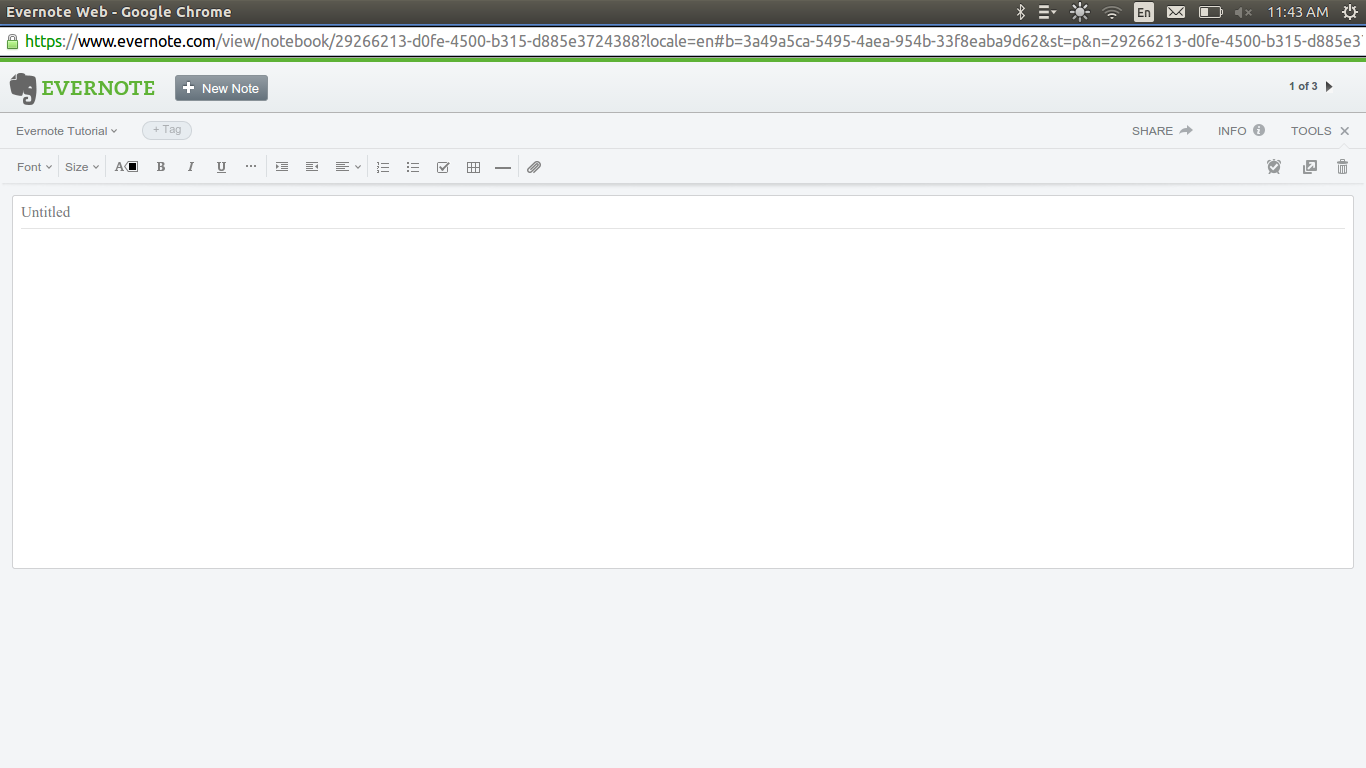 Just like Google Docs, Evernote will save your notes automatically to prevent your work from being lost. Using Evernote is a simple and efficient way to keep track of all your important documents and notes.
Thank you for reading – Philip Gomba