Simple questions that aren't worth the walk to the tech room, can be sent in via ticket! Student helpers will reply to the tickets you send. Those tickets can be simple questions about your laptop, or questions about programs on your laptop. Follow the steps below if you'd like to send a ticket.
Step 1: Go to the website: https://studentsupport.pennmanor.net/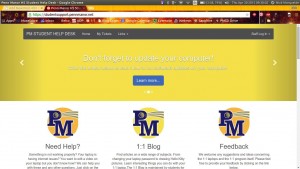 Step 2: Click on My tickets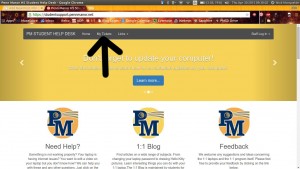 Step 3:  Login by entering your student id number and choose your birthday (Month/Day/Year) and click Login
If you receive an error message regarding logging in, please come down to room 200 so we may help you.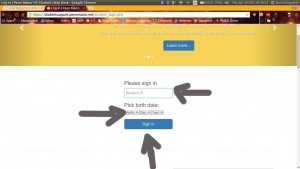 Step 4: Once you login, click on Create a new ticket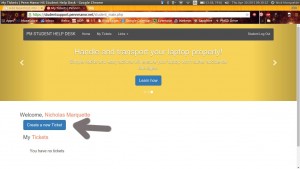 Step 5: Write and submit your ticket. Please check back regularly to see if we responded. Your tickets will always be there, so if one is closed, reopen your ticket.
If you have any other questions, come down to room 200 so that we may further assist you.