Click this link to read 'Smart Watch Comparisons' by Spencer Creasy.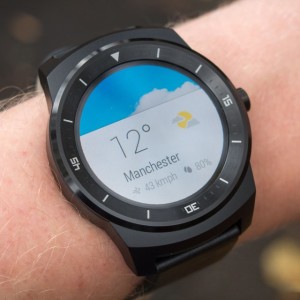 Whether it's an Apple, Android or Samsung, smartwatches are growing to be a popular device in the world of technology. Smartwatches are worn on the wrist, and said to increase productivity of those who wear them. There's the underlying question behind the watches… "What's so great about them?". After interviewing a few people with smartwatches, and a few without. I have found that there are many opinions when it comes to these smartwatches.
The Bright Side of Smartwatches
When asked how long they have had their smartwatches, Spencer Creasy, Isaac Lewis, and Taylor Sangrey replied back with more than eight months. All using their smartwatches day-to-day, they said it has improved their daily routine. Some features of these smartwatches include texting, music controls, notification updates, and playing games. Also including the sole purpose of an actual watch, it tells the time. When the three were asked 'How has your smartwatch changed your daily routine', they all replied back with different answers. Spencer responding that it helps when he's away from his phone, and he receives a text message or wants to change his music. Isaac replied in an uncertain matter, but explains that in busy scenarios, it is a life saver. His smartwatch is voice activated, and doesn't distract him from driving safely. When he's not busy, he says it is pointless because his phone is right in his pocket to use. Taylor explained that he can easily find information at work by raising his wrist, and saying "Ok Google" then asking a question. Also, he said he can conveniently reply to conversations, call people, and answer phone calls all from his wrist without taking his phone out of his pocket.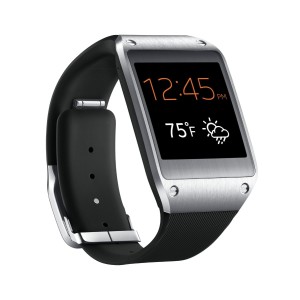 What is a Smartwatch?
Along with the people that have smartwatches, there is a vast majority of people who do not. I interviewed Abigail McHenry, Aytekin Oldac, and Mitchell Haag to see their opinions of smartwatches. Before I began the interview, I asked them if they have been exposed to smartwatches before, which they all replied back "Yes". When asked what they have heard about the popular device, they immediately said that they can be used to text on. Along with texting, they have heard that you can check emails, sync your phone to your watch, use voice recognition and music controls. Two of the three said they would not buy a smartwatch, but think it's a cool idea. As for the one of the three, she said she is already thinking of buying one.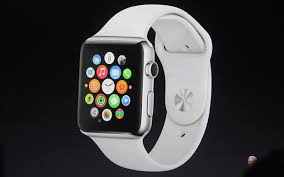 Message to Those Wanting to Buy a Smartwatch
Taylor Sangrey, a graduate of PMHS Class of 2015 had this to say for someone wanting to buy a smartwatch. "I would highly not recommend an iPhone user to get an Android Wear watch, even though there is a companion app for iOS now and you can pair an iPhone with it. However, you can't use a lot of the features, because Apple locks down what Google is allowed to do. That is because of the Apple Watch. To touch on that subject, don't buy an Apple Watch either because the features are minimal as well, very low customization available, the battery is horrible, and it isn't appealing to the eye"
Taylor also had an opinion for those wanting to buy a watch, but unsure what to look for.
Things to look for when buying a smartwatch:
AMOLED display – This takes any pixels that are black in either your watch face or application that is running and turns them off to save battery.
Large battery – 410mAh or above. I have a 410mAh battery in my Urbane and with the brightness all the way up, heavily texting and general usage, as well as the screen always… I come home at the end of the day with at least 50% of battery life.
RAM – At least 1 Gig of RAM.
A watch with a standard 22 mm size watch band – This is so you can go on Amazon or a watch store/jewelry store and find a different watch band if you want.
Runs Android Wear – Android Wear is a better OS (Operating System) than Samsung's watches that use Tinzen. It performs better as well as it is more user friendly and cleaner looking.