Many people have heard of the image editing program GIMP (Gnu/Graphic Image Manipulation Program). GIMP is known for it's basic image manipulation abilities, and is almost equally famous for being open source and free software! But there is another similar program available on your computer that is free of charge as well.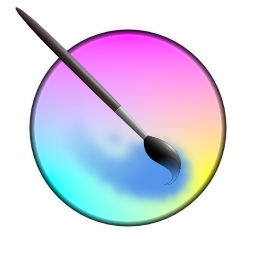 This program is called Krita. Krita is a design programmed to imitate sister programs such as Paint Tool SAI and Corel Painter, which are not supported on Linux.
However, there are more separating the two than just their names.
Krita and GIMP both have very different objectives when they're being used. GIMP is mainly used for image manipulation (it's in the name!) and adding filters, maps, and basic animation. Many people who develop .gif files use GIMP for making their .gifs and editing preexisting .gifs. However, on the other hand, Krita is used mainly for making illustrations and comics. Unlike GIMP, which has a basic, digital texture, Krita give the experience of a paper-like texture. This is a bonus when trying to get a natural, hand drawn look.
The GIMP community and the Krita have similar advantages when it comes to downloadable brushes for both programs. People online who are independent from GIMP or Krita can make their own custom brushes and allow for people to download them so as to improve their list of brushes and give them more options. This is especially good for GIMP, considering that their choices in pre-set brushes are limited. Krita however, has many more pre-set brushes, but also allows custom brushes to be added as well.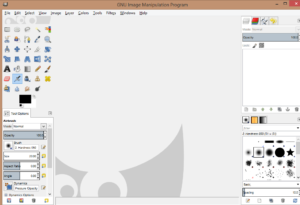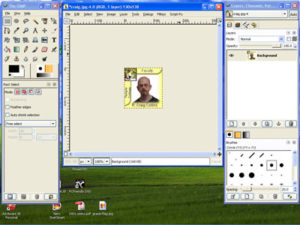 When opening GIMP, you have more options as to where you want your editing docks placed on your screen. While GIMP comes with the standard layout, you have many options as to what windows you want open and where you want them placed on your screen. This allows for more flexibility while editing an image. You also have the option for undocking windows and going from a full window view ( far right) to a multiple "floating docks" layout. (right)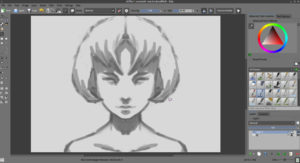 However, Krita has a more locked in system, allowing for minimal preference in docking and layout. The most one can do with layout is switching around the order of the color pallet, pre-set brushes and layers on the right side of the window. Minimal customization is due to the fact that all of the tools and image options are listed on the left side, giving a more easy access to options. A pop up menu for favored brushed and pre-saved colors are available by right-clicking anywhere on the canvas. This makes up for the lack of custom ability on the window.
Like previously mentioned, Krita is meant to imitate many professional grade programs, such as Corel Painter, Adobe Illustrator and Paint Tool Sai. However, what sets Krita and GIMP apart from the other programs is that they are both open source software. This allows users to tweak what they want about the program and share it with others. This allows for more customization of the actual program.
These are only a few comparisons, and the list could go on! However, just because they are different, they are both excellent programs in their trade, and many people use both programs professionally. And plus, they're free! If you ever have any questions on how to use GIMP or Krita, you can visit any previous article that talks about GIMP or you look ahead to a series coming soon that takes you step by step on how to handle GIMP, and also how to properly use Krita!
Check out the opensource.com article about Krita!