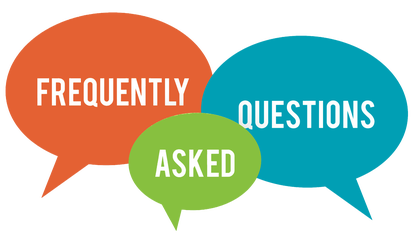 Thank you parents for filling out the survey in our last blog post. Your questions and comments are very helpful in knowing what we need to do to improve and what questions we need to clarify with you. Below are some of the questions/concerns we saw most frequently with the surveys that were filled out so far. (If you have not gotten a chance to fill it out, it is still available and we will continue to check it for new completed forms.)
Click this link to fill our survey out: https://forms.gle/LuaDsegqQiqejHGm8
Question 1: How long should my child be working as an At Home Learner each day on their assignments?
The assignments being provided should take 45 min to 60 min and specials should take 30 minutes. Students are responsible for assignments for the specials they are currently in only. Please email their specialists for specific questions regarding these assignments. Your child should be working on their laptops for about 2 hours and 30 minutes each day. (This does not have to be consistent. They can take breaks when needed.) We encourage students to watch all of the videos/follow the lesson completely in order to correctly complete the assignments. There assignments are due 2 days from when they are posted. All students need to fill out the attendance form by 9:30 am regardless if they turn in work on that day.
Question 2: Are there ways we can learn to better navigate Google Classroom?
Yes! Under "Student Support" in our Google Classrooms, there is a website devoted to navigating Google Classroom. Here is the link: https://sites.google.com/pennmanor.net/sto/elementary/3-6-google-classroom?authuser=0
Question 3: If my child needs enrichment opportunities (or finishes their assignments quickly) while they are At Home Learners, what do I do?
The 5th grade team thinks it is important that students feel challenged on days they are not in school. We will be providing (starting this week) a topic in our google classrooms entitled "ELA Enrichment" and "Math Enrichment". We will add assignments as we go, however right now there are assignments loaded for Chapter 1 (Math) and ELA. THIS IS OPTIONAL. Our suggestion, if your child needs a challenge, should complete a few slides per day of these assignments then turn it in when fully complete. Email specific teachers if you have questions about this.
Question 4: Will there be more subjects added to At Home Learning Days?
Right now, we will be doing ELA and Math on At Home Learning Days. We will be starting Content this week and we will be providing those lessons in school. As we continue with this blended plan, there may be weeks where we do have content lessons assigned for At Home, however for right now- it will be Math and ELA.
Question 5: How are these assignments counted in Sapphire?
Teachers are keeping track of completed assignments and will be providing students with a "completion" grade in sapphire for Math and ELA. This means that if students completed the work, however got some problems incorrect, this is not marked against them. (However, encourage them to read teacher's comments and make changes/correction if returned without a completion "grade".) We want students to be motivated to complete this work at home and not see it as "busy work". If assignments are not completed, completion points will be taken off of their overall At Home Learning grade for that week, which can affect their final grade for that subject. Please email specific teachers if you have questions. As always, we are flexible!
We thank you for communicating your questions, concerns, and comments as we continue to navigate this challenging time together.