The first day of first grade was a success! We are off to a great start! Today we read The Rainbow Fish and worked on some coloring and painting. We also made a list of classroom expectations… Here is what the class came up with…
Be kind to each other and share
Keep our hands and feet to ourselves
Listen to our teachers
Always tell an adult where you are going
Raise your hand when you have something to say
As a class we are committed to meeting these expectations. We will add to them as the year goes on! 
A few important pieces of information: Our Take Home/ Return to School folders have not arrived yet. I gave the students a red or blue folder to keep until they come in. If  paperwork needs to be completed, please do so asap.  Also, we dismiss from our special area class. This will take some getting used to and we had several kiddos forget lunch boxes in the bin. We will use a checklist tomorrow to make sure we have everything we need. If you are picking your child up at car line, please make sure you tell the office, so that we can make sure they are at the correct line in time.
Thank you for your support! This year is going to be great!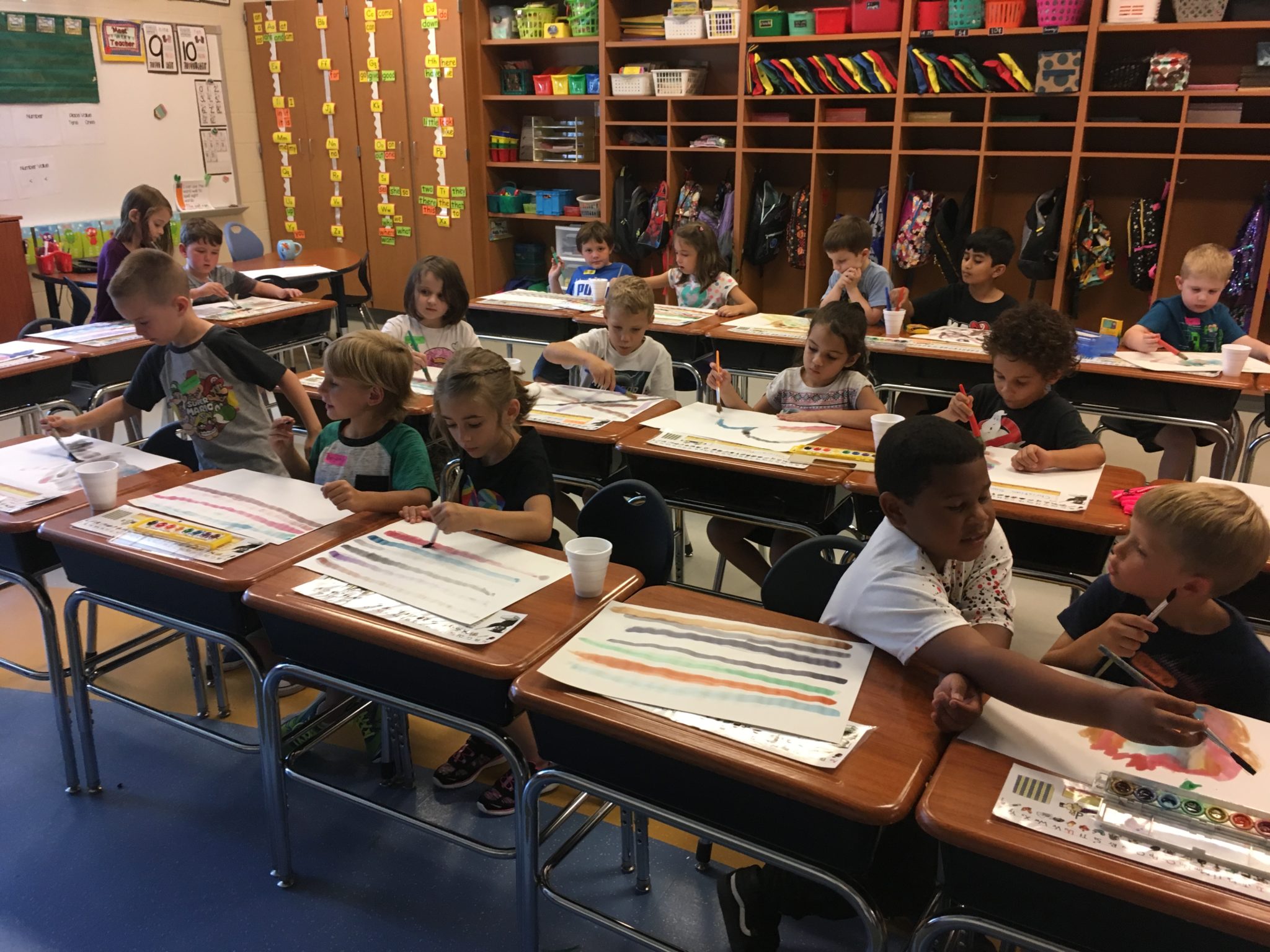 The first grade works on paint for our rainbow fish!