On Friday, we celebrated Kids at Work Day. In 3-B, we have future teachers, vets, horse trainers, soldiers, police officers, fashion designers, waitresses, dog walkers, chefs, coaches, video game designers, electricians, professional athletes, presidents, and so much more! No matter what they decide to do, they will be amazing!
Mrs. Stoner and I also told the students about our college experiences. As a proud University of Pittsburgh graduate, I loved getting to share my stories with the students. Hail to Pitt! 🙂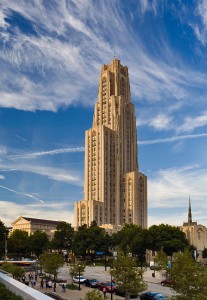 Don't forget that this is a 4 day week! School will be in session on Thursday, but we will be off on Friday.
There are no tests or quizzes this week, but we will have a Math quiz, Spelling test, and Reading test when we return on Monday.
Mrs. Binkley 🙂