Hi Parents,
If you see this in time, can you please have your child bring a flashlight to school tomorrow (Thursday)? Thank you!
Now onto the funny faces…
To make PSSA test prep fun, we added some jelly beans! If they dared, the students were given the option of trying a Bean Boozled Jelly Bean with a correct answer during our grammar review. I loved capturing the moment when they discovered if they were eating a chocolate flavored jelly bean or a canned dog food flavored jelly bean, a Tutti-Fruti or a Stinky Sock…you get the idea. 🙂
Many of my pictures are just of students' backs as they ran to the trash can to spit out the jelly bean!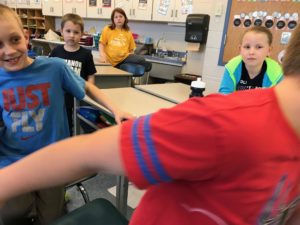 Don't forget to return your "Top Secret" envelopes on Friday!
Mrs. Binkley