It was wonderful getting to meet/see so many of you last night. I know that the kids were excited to show off our classroom and all of the projects that they have been working on so far this year.
Math – This week in math we started Chapter 1: Place Value. The Chapter 1 quiz should have come home in Friday Folders. Our first test will be on Thursday.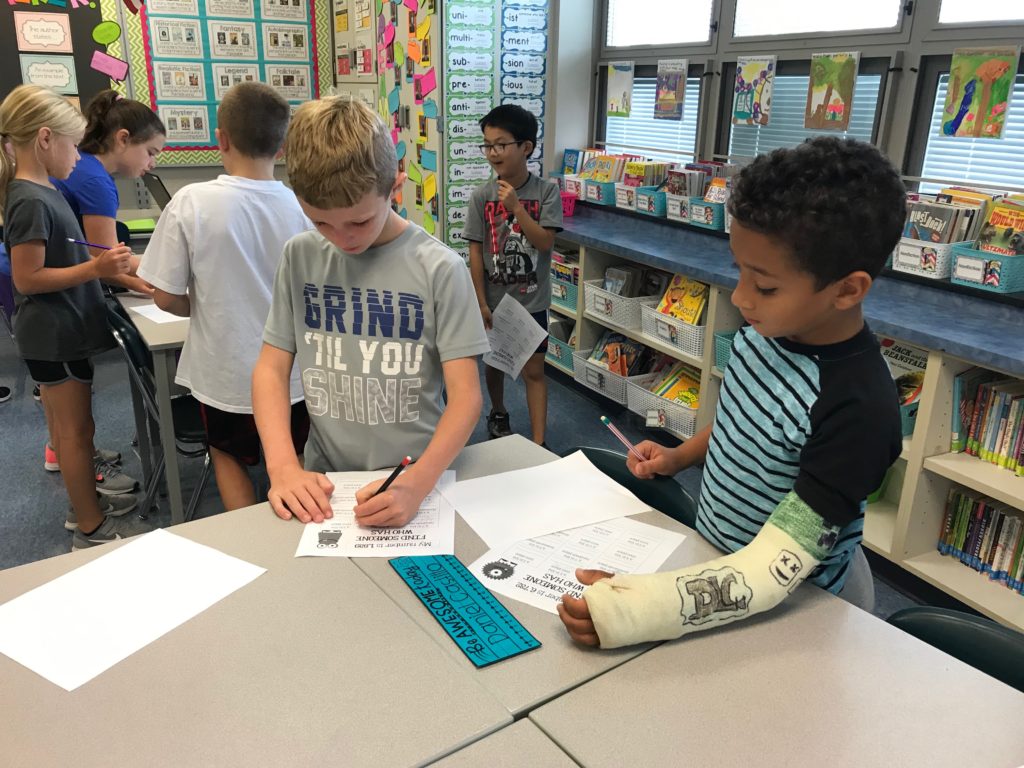 ELA – This week we began our first reading unit. During Unit 1, we will focus on character traits, point of view, and story elements. The vocabulary list from our first story (Ruby the Copycat) was sent home on Tuesday. Your child will be quizzed on these words on Wednesday.
Content – We began our Chemistry Unit this week. During this unit we will learn about matter and the water cycle.
Spelling – Our first spelling list of the year will come home next Friday and will be tested the following Friday. Look for more information about how I run spelling to come home next week.
Homework – Our September Homework Calendar begins on Sunday. If you have any questions about the 3rd Grade Homework Policy, please do not hesitate to ask.
Planners – Please remember to check and initial your child's planner every night.
Today we met our Kindergarten Buddies…this was definitely a highlight of our week!
I LOVE this crazy crew of mine!