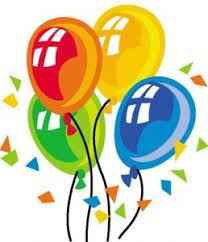 On June 2, we are inviting parents/guardians of our 6th graders to come to school for a celebration of their child's promotion from 6th grade to 7th grade. Bring a lawn chair. Weather permitting, the celebration will be outside on the baseball field. If it rains, it will be moved to the all-purpose room.
We will begin promptly at 2:00 so we have time to recognize the successes of our students and present each student with a promotion certificate. There will be two locations for photos ~ the Letort sign or outside the school building at the main entrance.
At the close of the event, 6th graders are able to leave with their parents. If there are siblings you might want to take with you, please complete THIS form. Siblings who are students at LeTort will not be permitted to attend the celebration.
We can't wait to celebrate our amazing 6th graders!