We've made it through the craziest year we could have ever imagined! We are so proud of our students. Thank you for your continued support this school year! Have a wonderful summer. Please see below on how to unsubcribe from our Blog.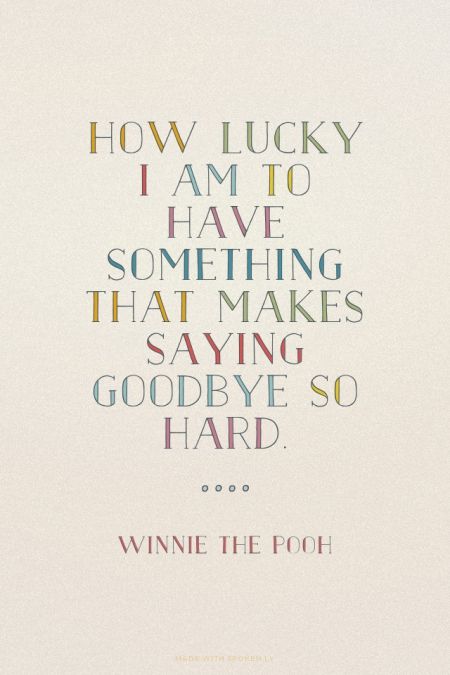 All families subscribed to the blog will need to manually unsubscribe. When you receive this blog post through your email, you can easily unsubscribe to the third grade blog by following these simple steps:
Click on the word "Unsubscribe" at the top of the email.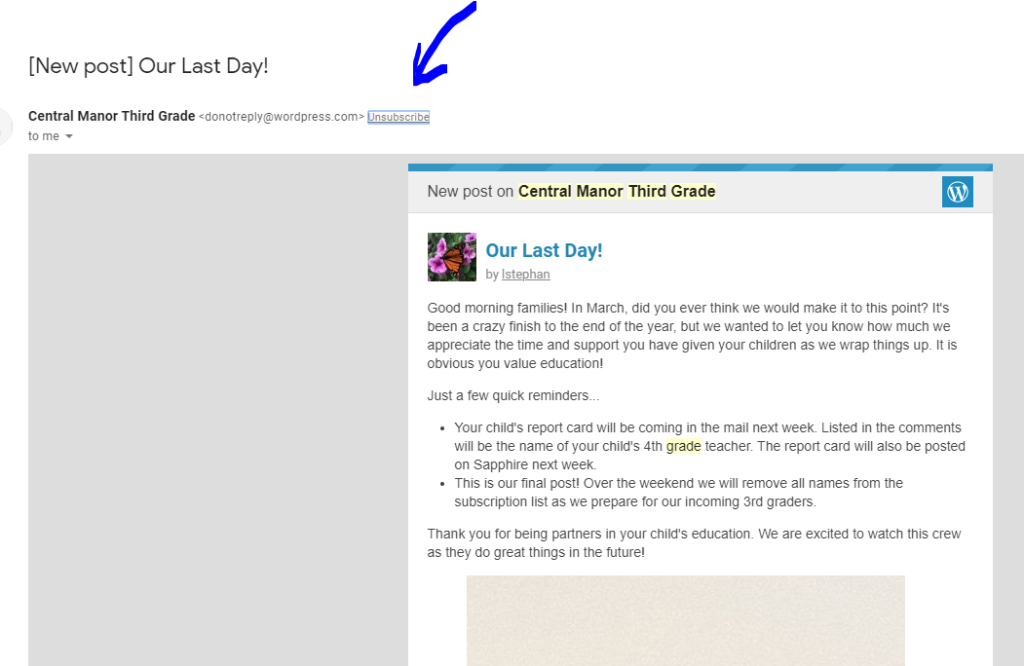 2. Click on the word Unsubscribe" again.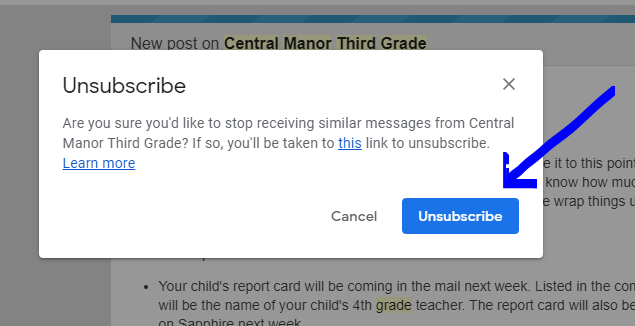 That's it!
Thank you, again! Happy Summer!