Hello Penn Manor VARSITY Cross Country families,
The team is ready to get back to Gettysburg to race on a flat and fast course! Race assignments will be given by Wednesday so that you know which race your child will be in (there are Varsity and JV races at this event).
Here are some details about the day, along with an attached course map:
Arrival/Departure: Please arrive by 5:50 am in front of the ATTENDANCE OFFICE to help load the bus and be on the road by 6:00 am.
Location: Gettysburg Area High School, 1130 Old Harrisburg Road, Gettysburg, PA 17325. There will be a volunteer directing you to park. Parking is FREE.
RACE DAY SCHEDULE:
Varsity Girls 8:30 am
Varsity Boys 9:00 am
JV Girls 9:30 am
JV Boys 10:00 am
Awards 10:15 or ASAP
Food: We will provide lunch, snacks, and drinks. Thank you again, to everyone who signed up to feed the team! There will be a concession stand for families looking for something quick to eat.
Other Notes:
T-shirts will be on sale for $20.
No dogs allowed.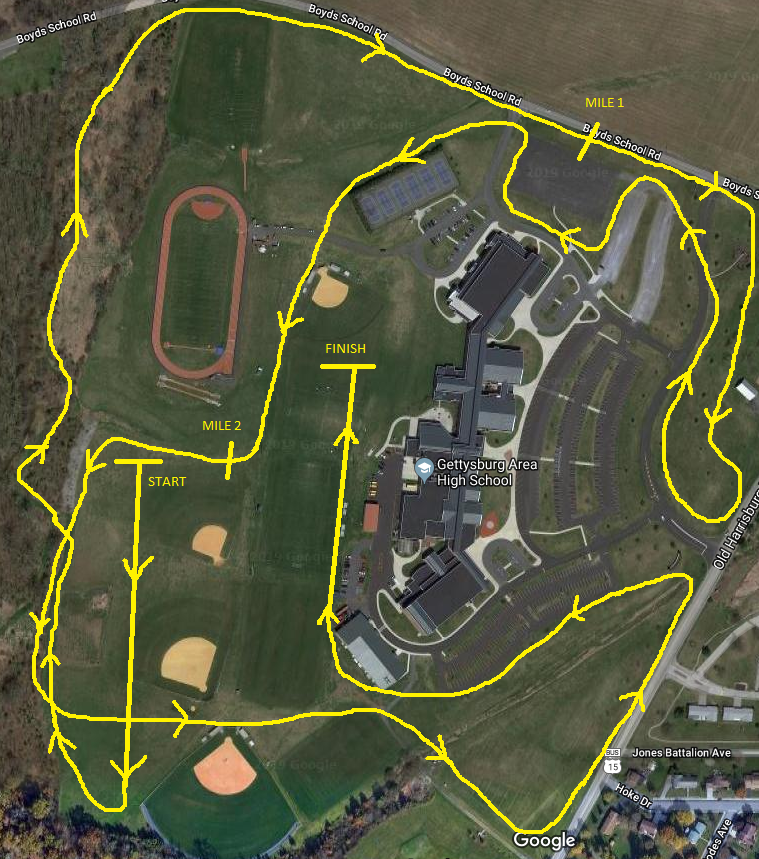 Thank you and GO COMETS!!!