The results from our participation in the AMC8 Math Competition were distributed today.  There were over 150,000 students and 2200+ school involved in the AMC8 this year.  I am super proud of the students who took this challenge, and each was awarded a Certificate of Participation as well as any awards they earned.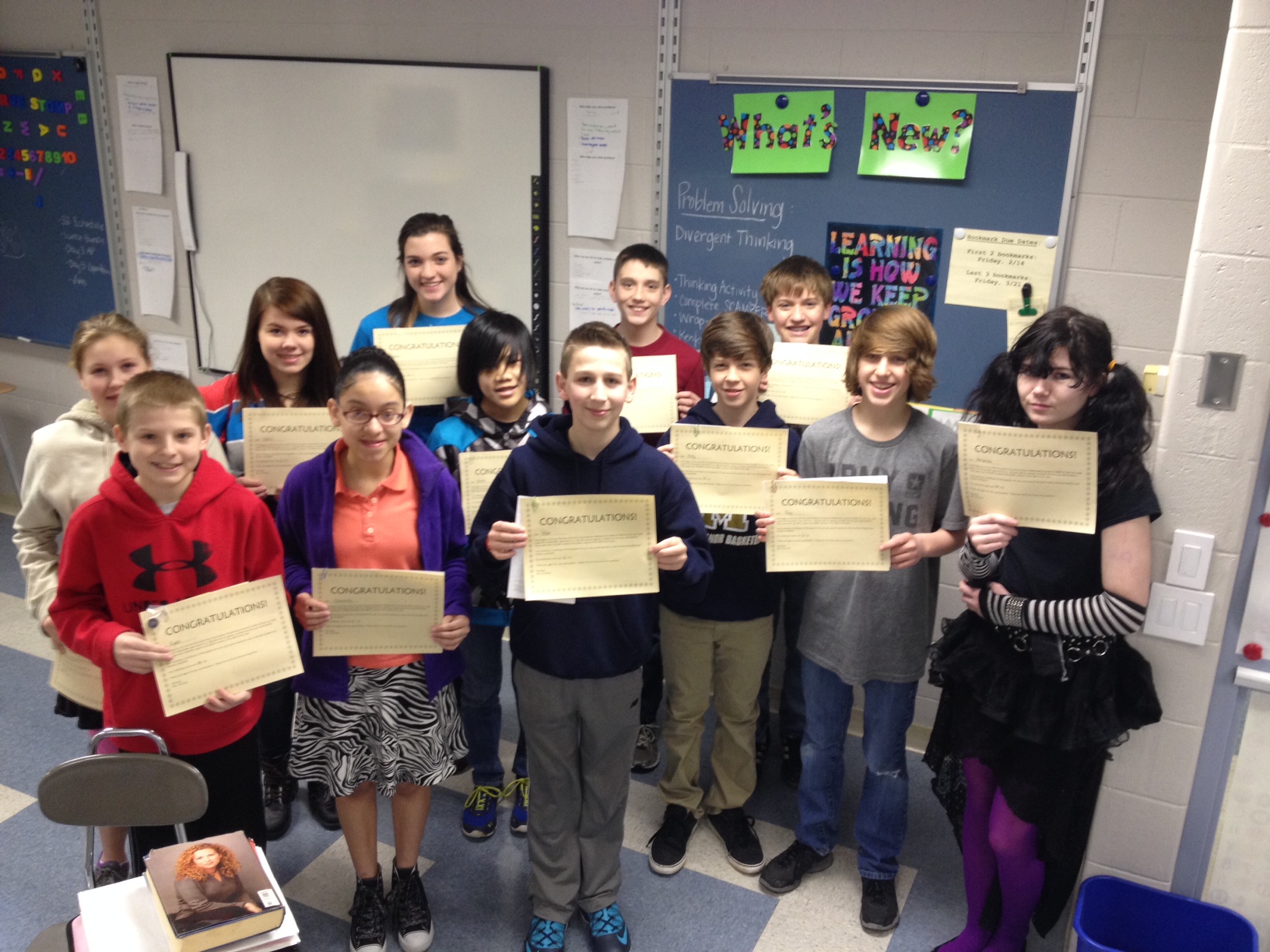 Congratulations to those student who placed with the following school awards:
1st Place: Ryan G. – who also scored in the top 5% of all scores in the AMC8 to earn a Honor Roll Certificate; his nameplate will also be placed on our school plaque
2nd Place: Kevin W.
3rd Place: Blake M. & Amanda W.
Congratulations to all those who participated:
Max M.
Tessa E.
Vinny V.
Sydney L.
Ava D.
Matt S.
Jared S.
Calle M.
Rob W.
Rachel W.
Billy B.
Ray G.
Jeanelle T.