Last Friday the 6th grade Discover students to their annual trip to Shank's Mare to celebrate both the end of the elementary years and the excitement of going to middle school in the fall. It was lovely to meet our new Manor families and give an overview of Manor Middle and how gifted support works in the middle school. As I said Friday, please email or call me with any questions you may have.
We started our day with a morning kayaking trip. The water was calm, and the scenery was gorgeous. It was fun to see so many kids who hadn't had the opportunity to kayak before really enjoy the experience.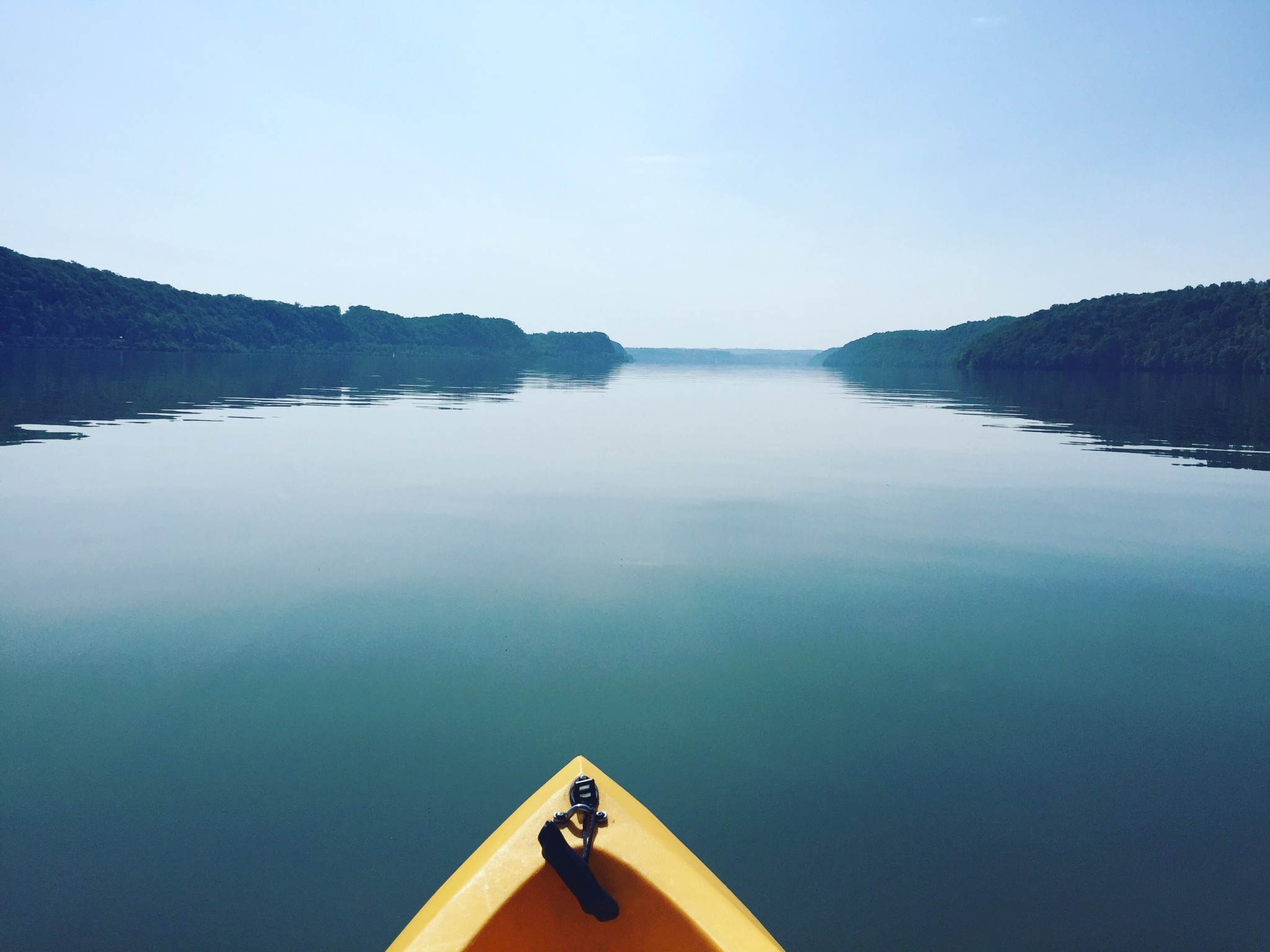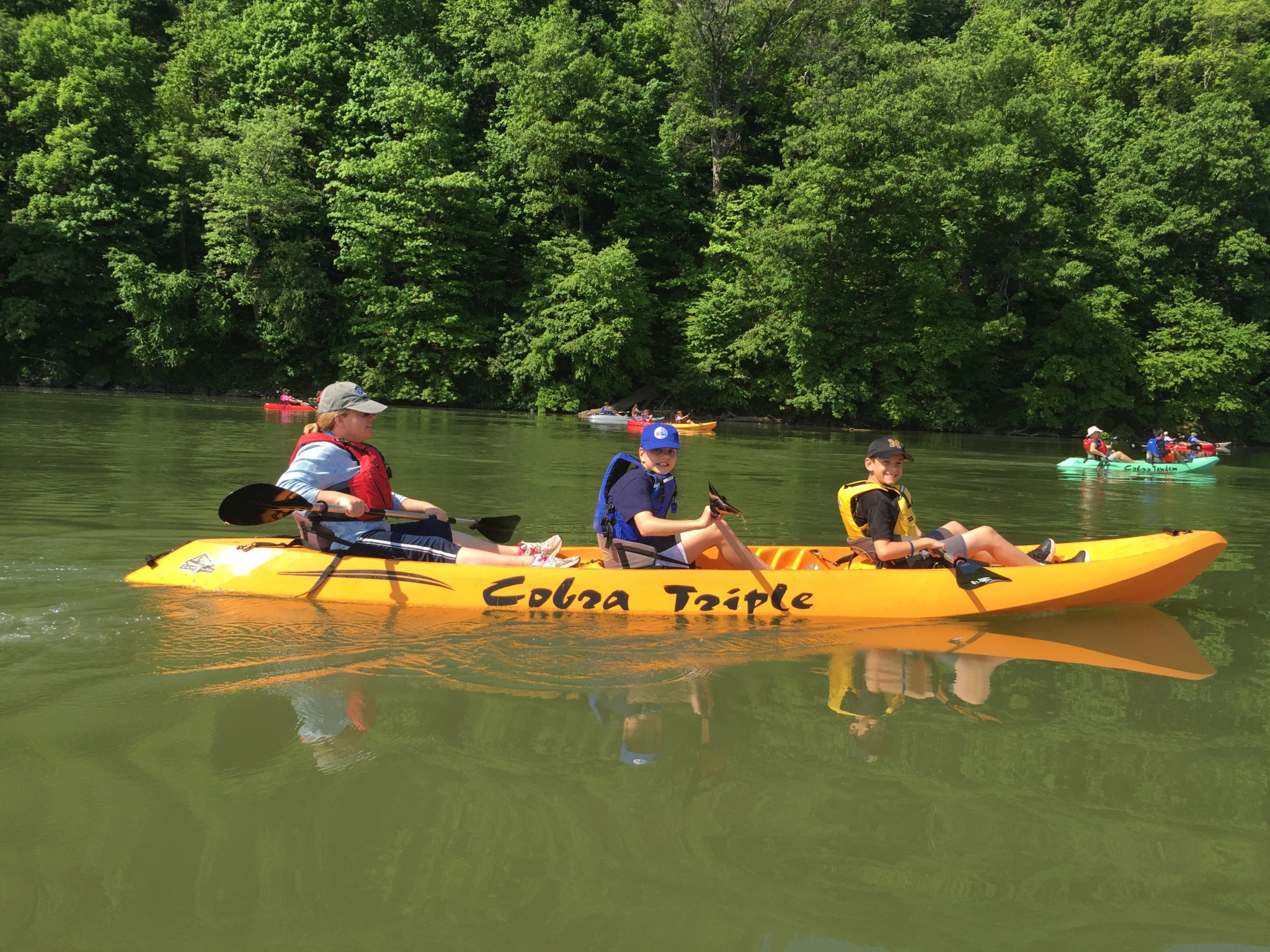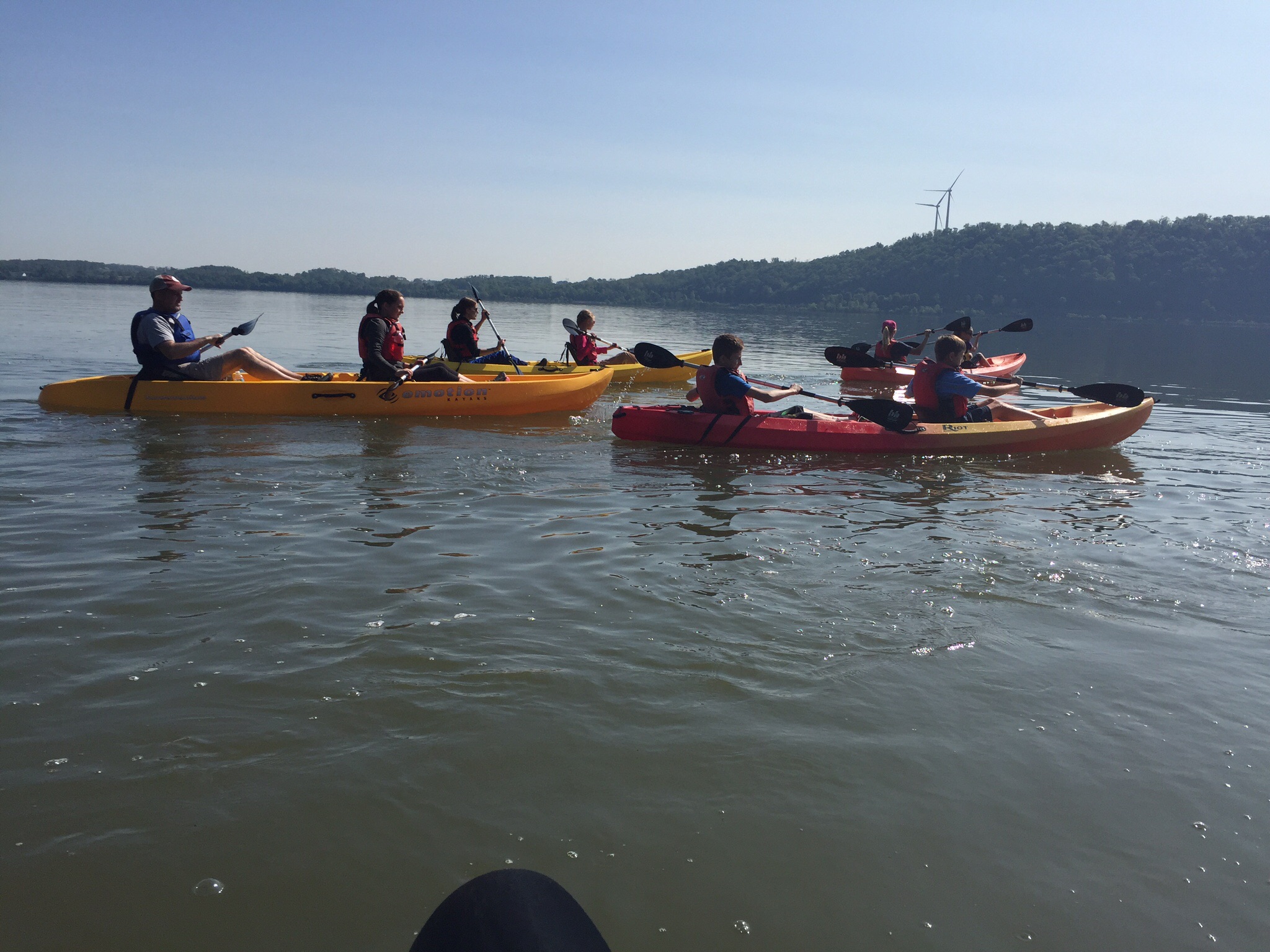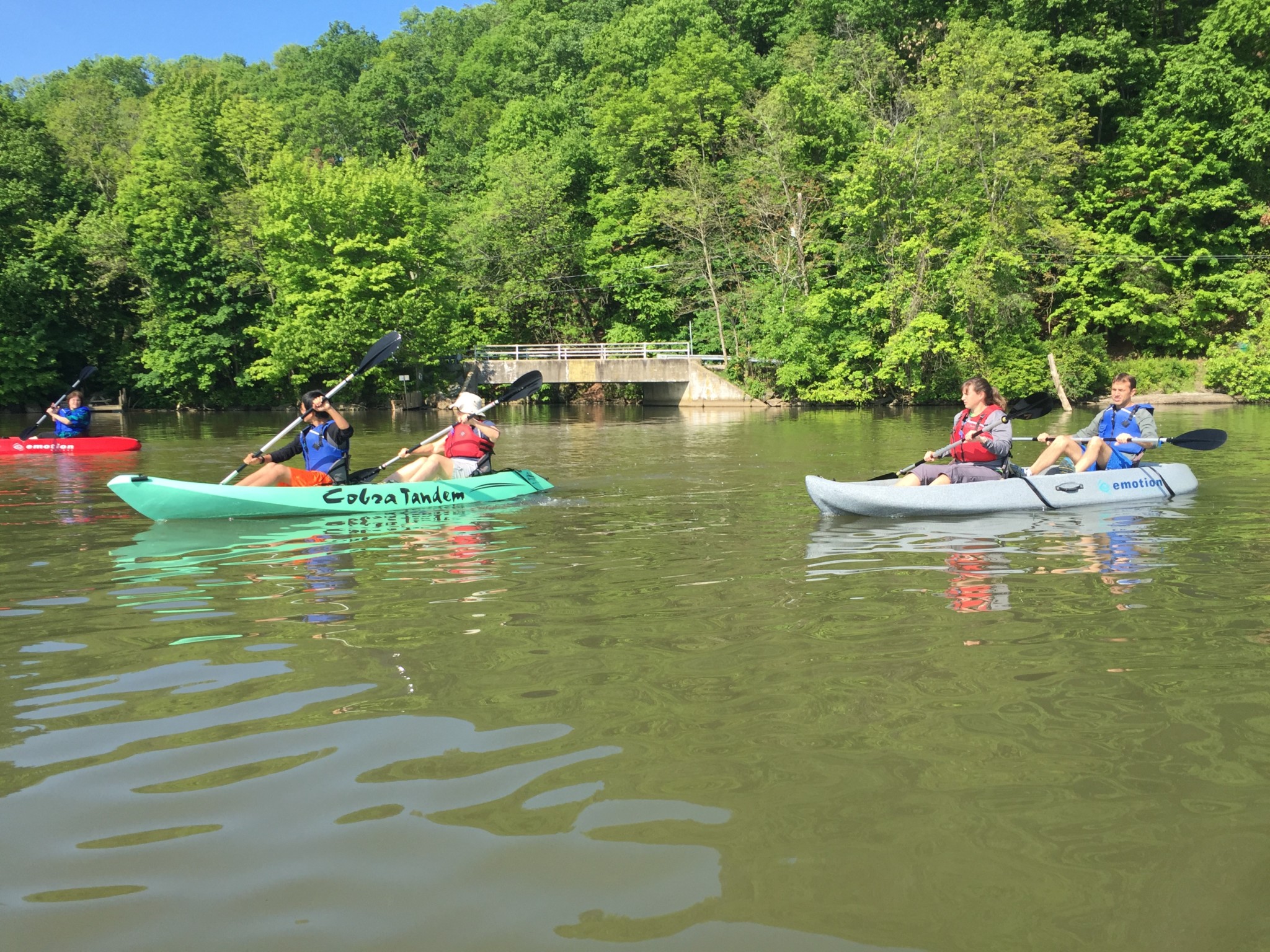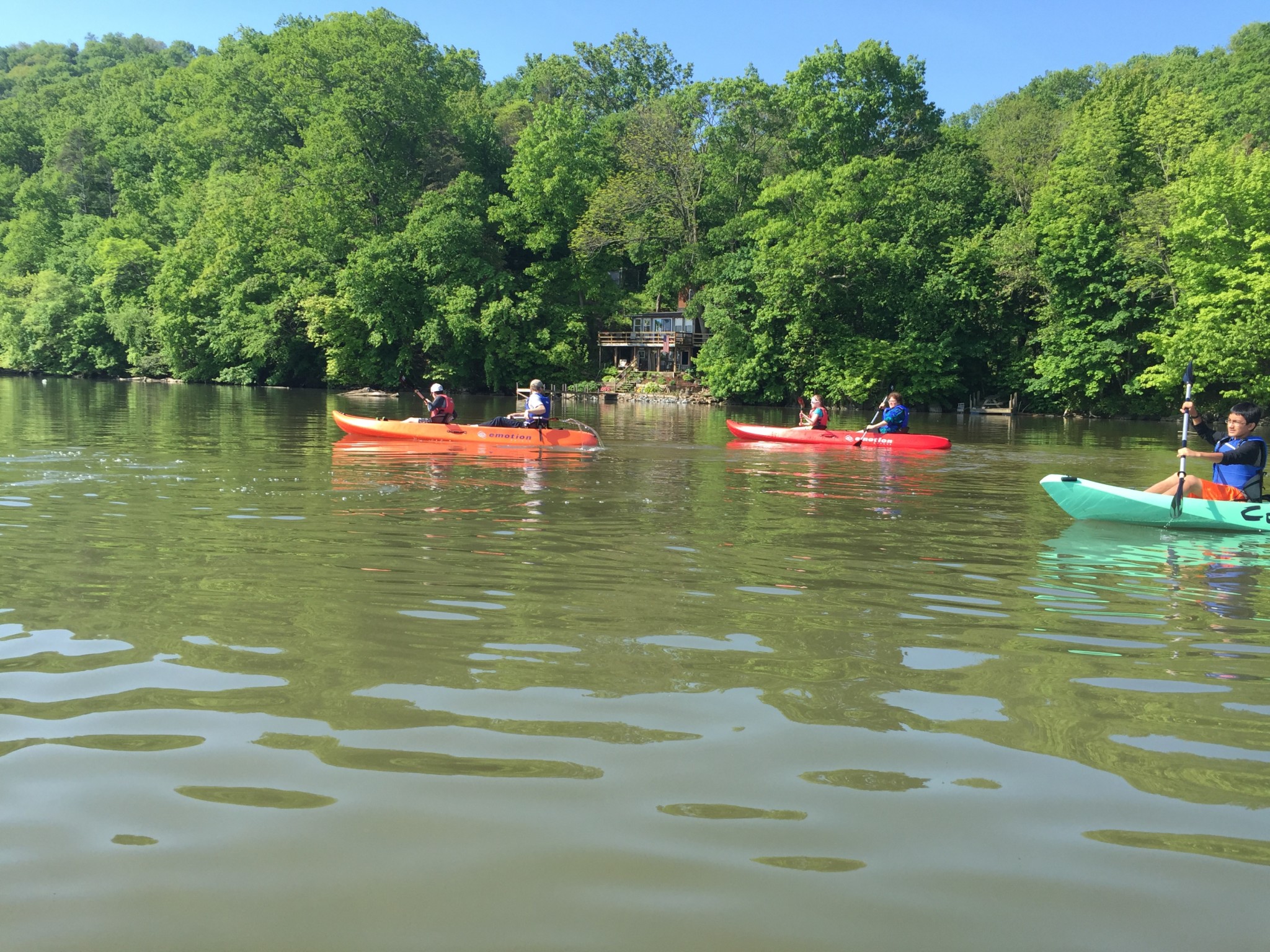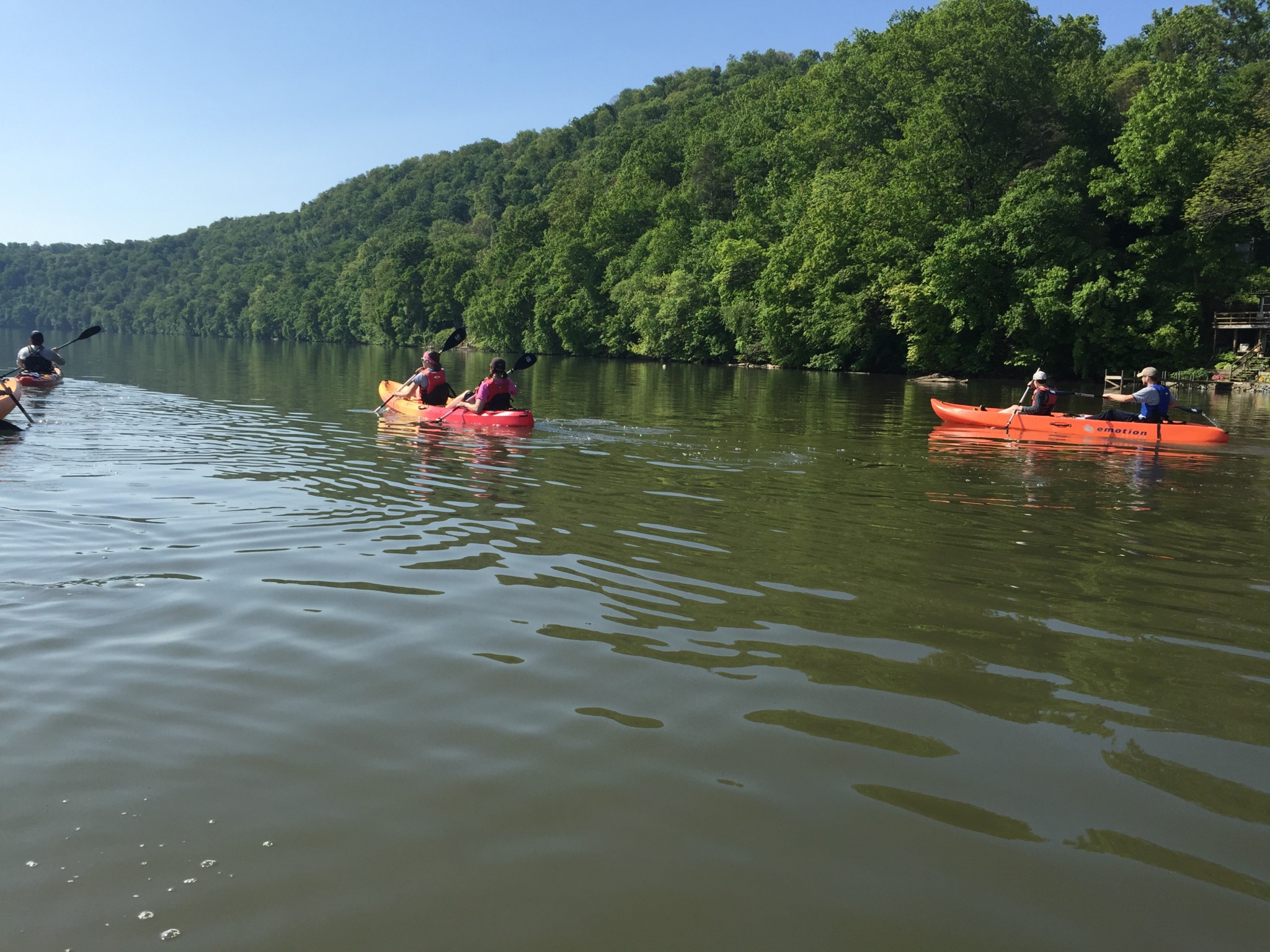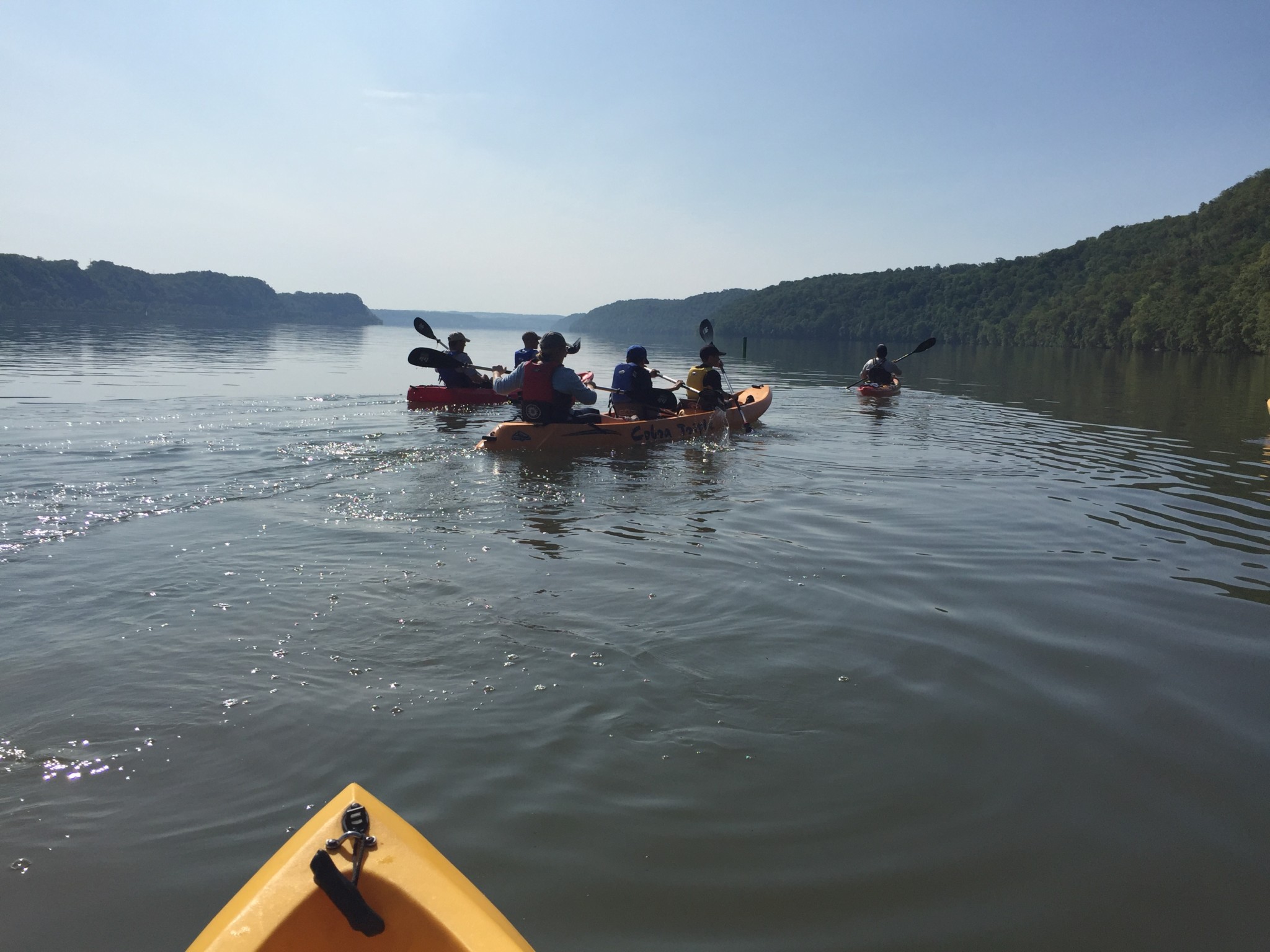 The trip was got very exciting for the Manor group as we were within 20 feet or so of a Bald Eagle eating his breakfast on our way back to the launch site. I had my iPhone and snapped some shots. They aren't top quality because of the zoom, but I still got some and a video.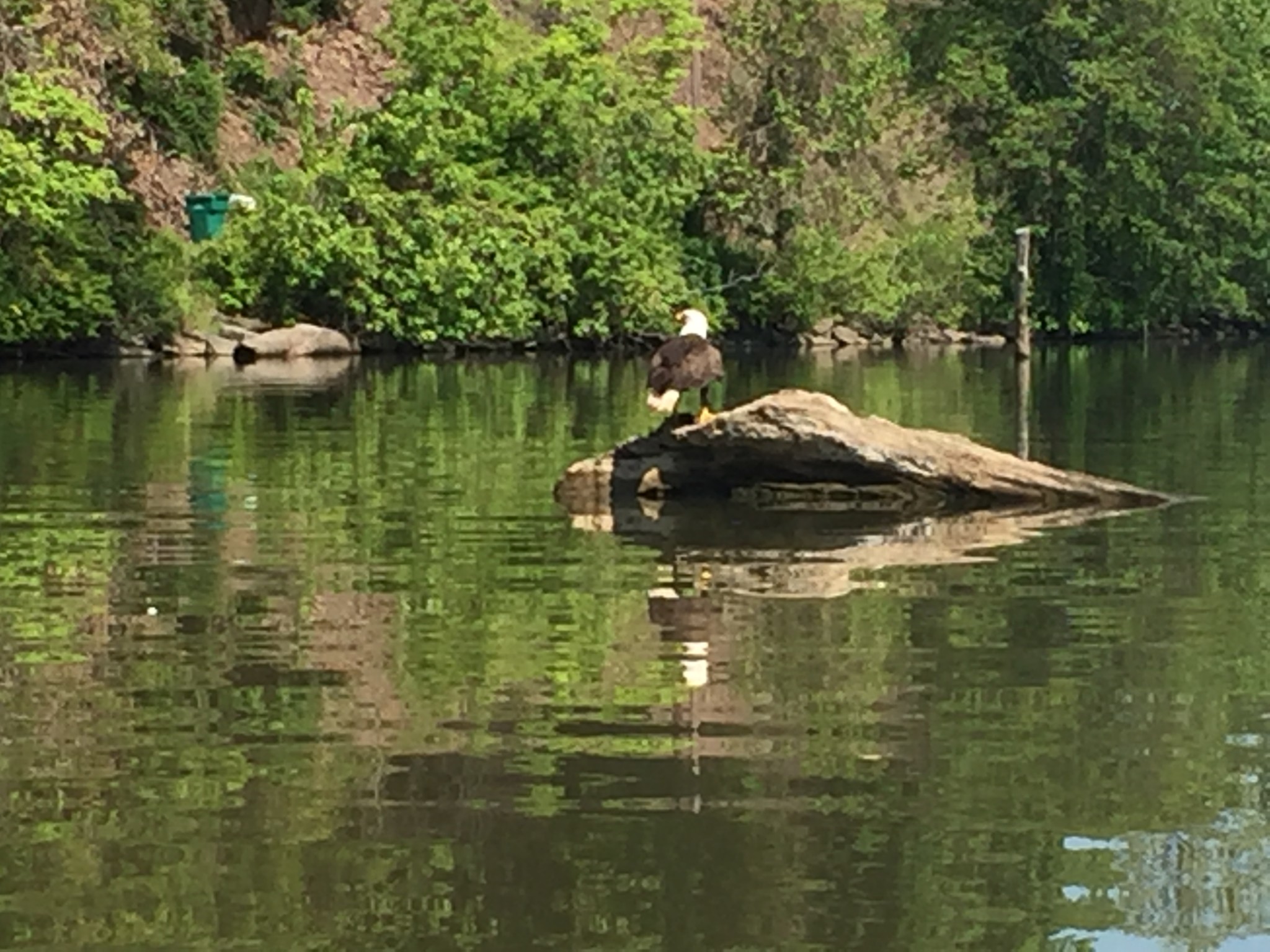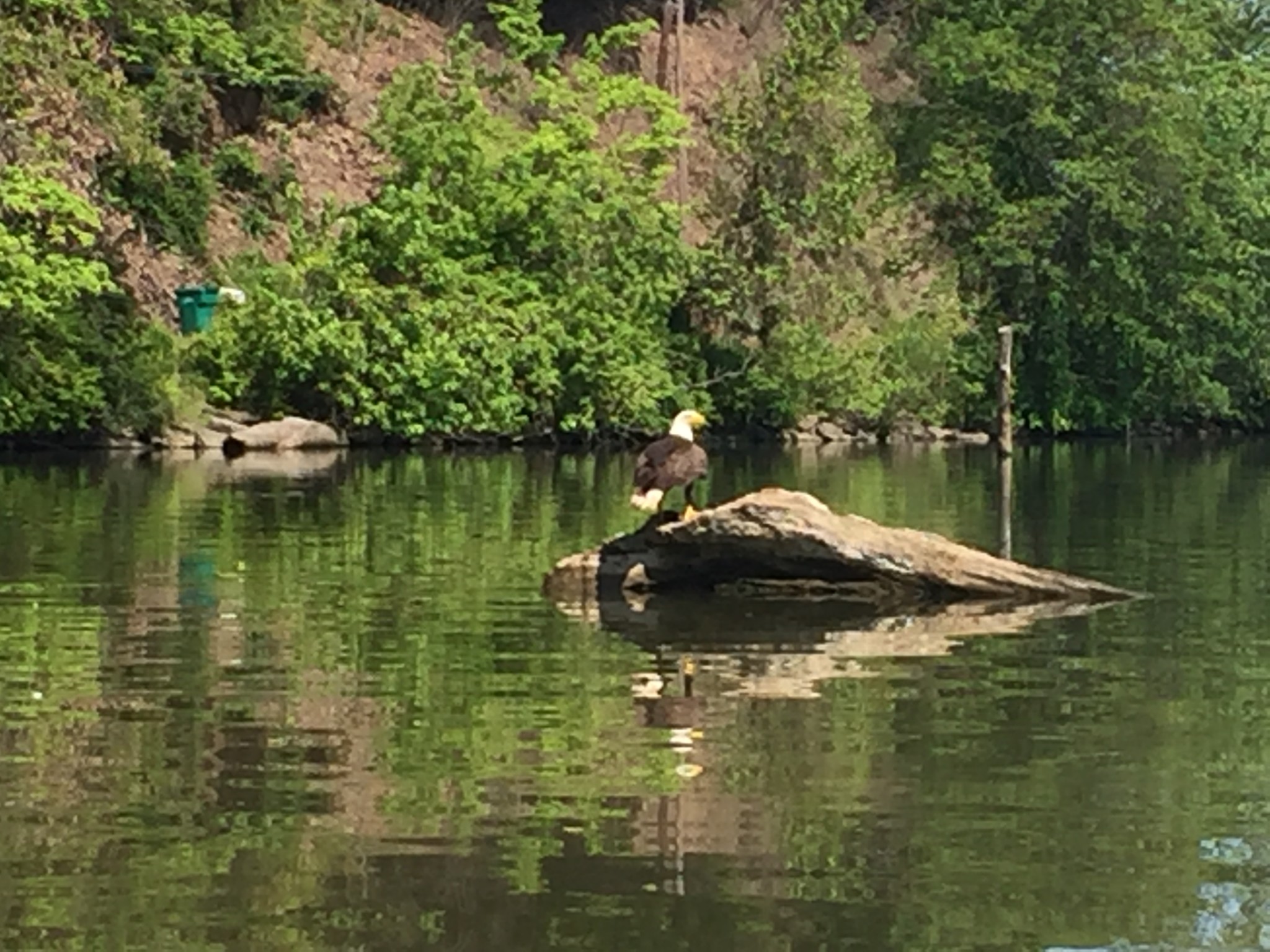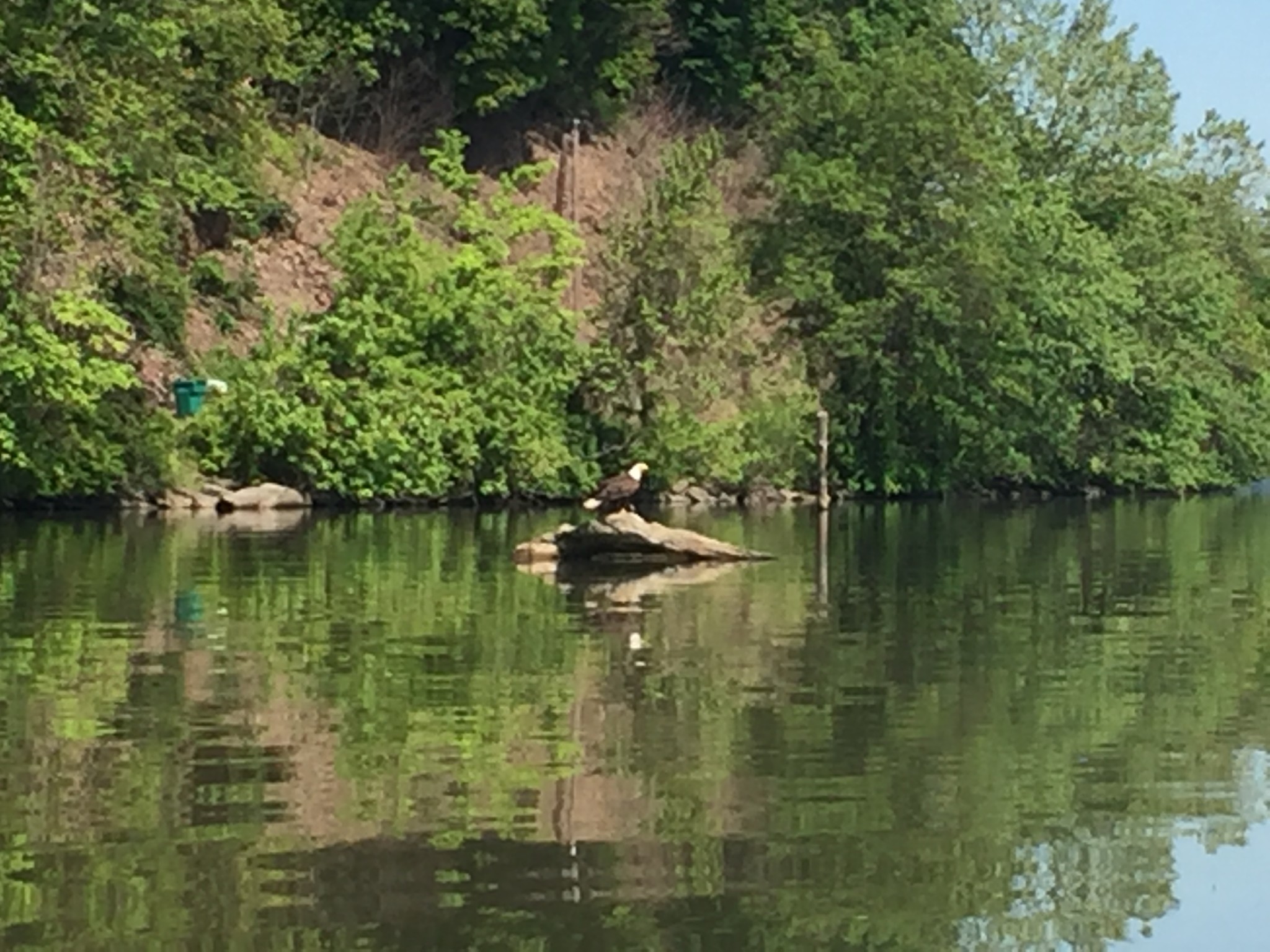 …and he's off with his fish breakfast – he did not leave that behind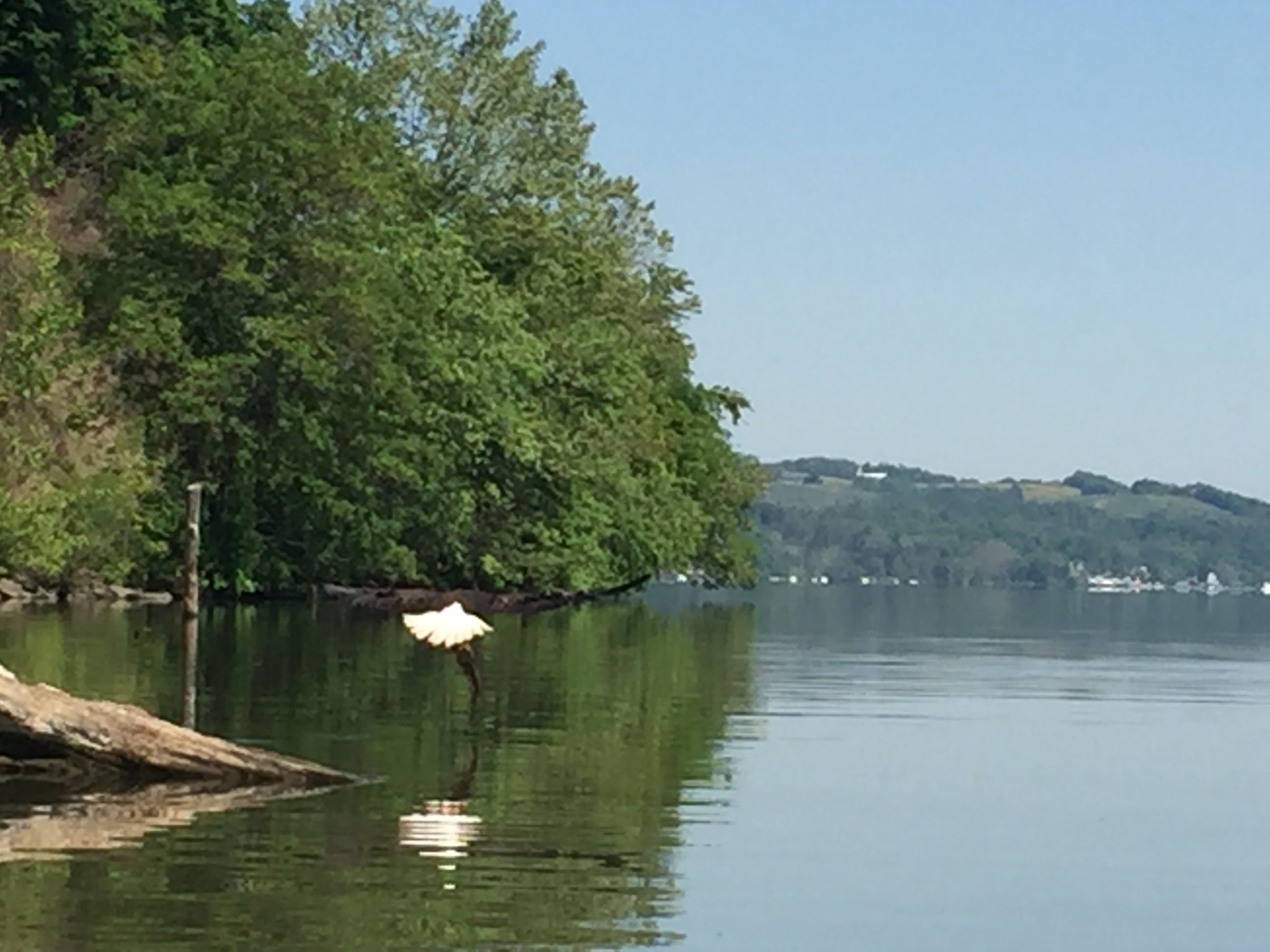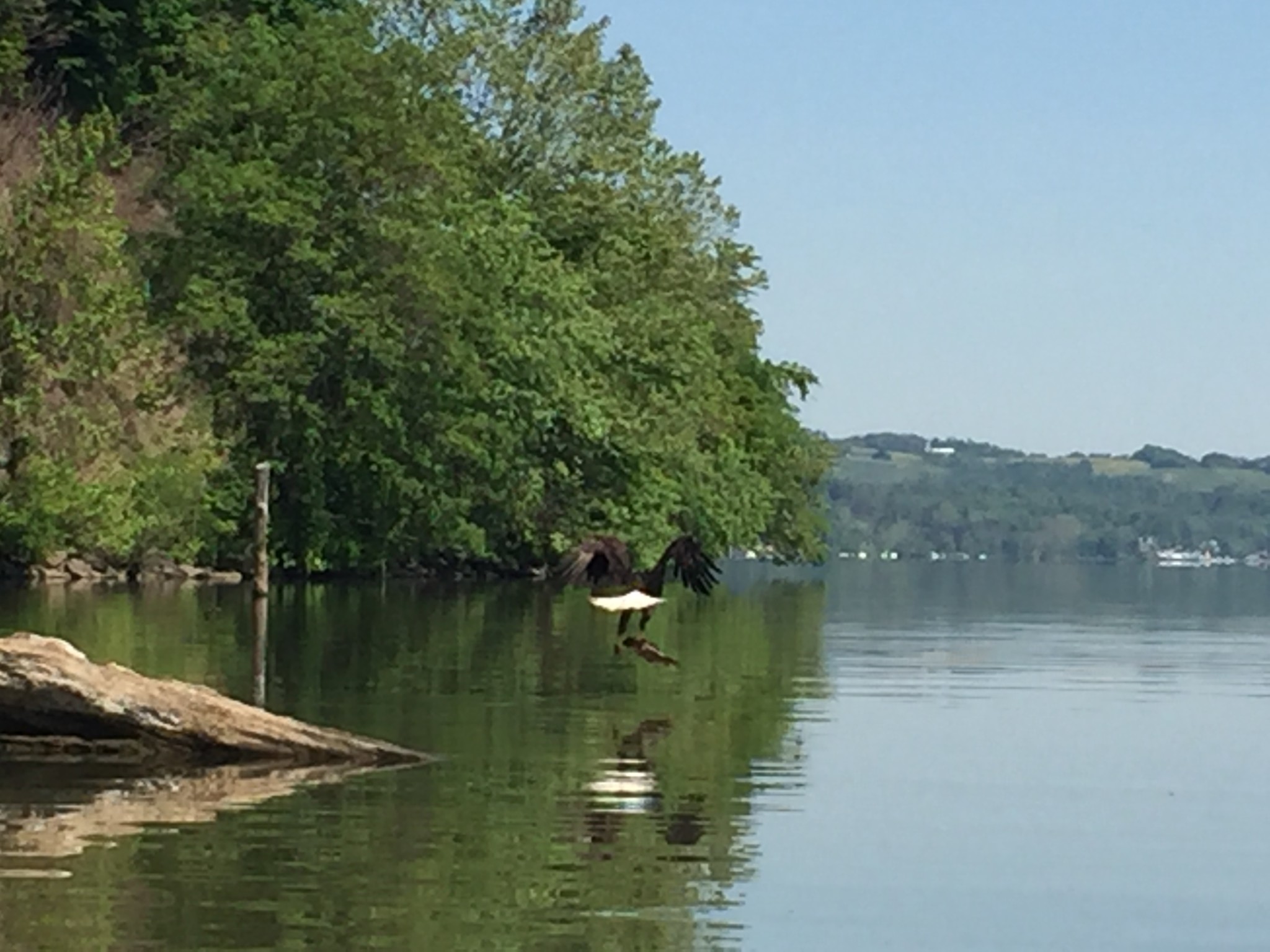 video of the eagle:     IMG_7271
After lunch, we were able to participate in the stream study in Fishing Creek. The kids didn't care that it was cold (and some parents even jumped right in.).  The seine nets were a big help in trapping the macroinvertebrates.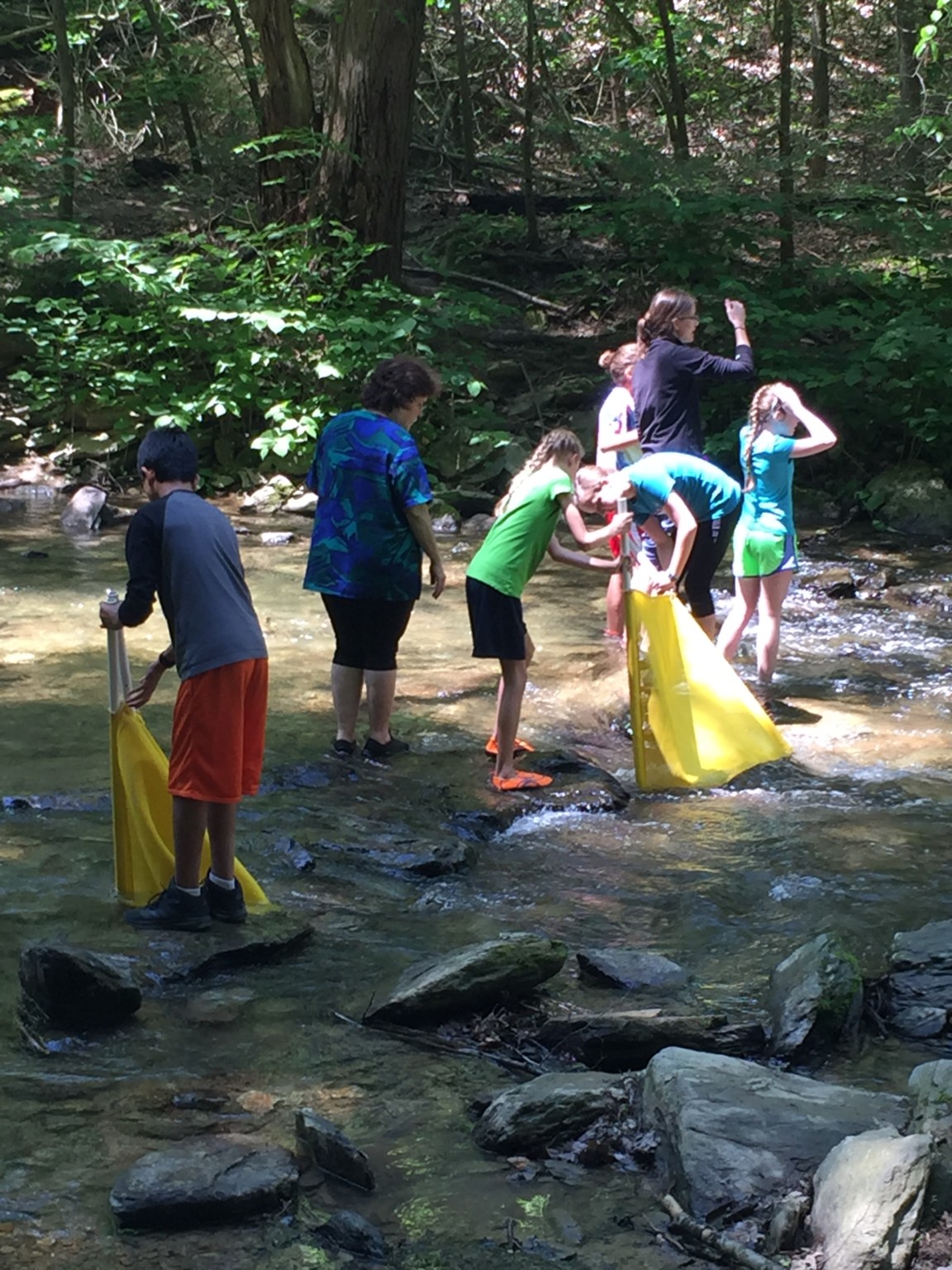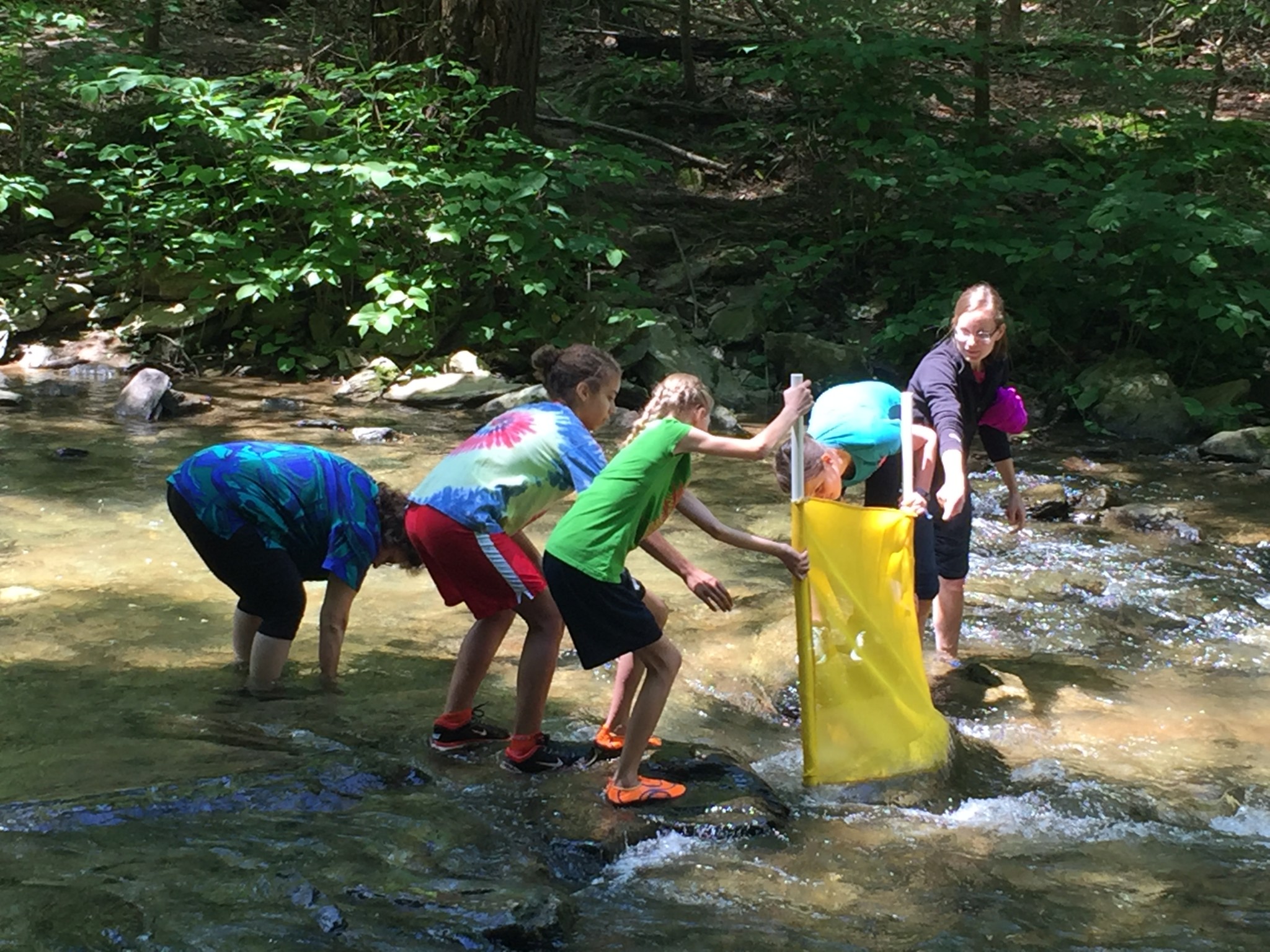 Looking for any larvae, bugs, or crayfish that could be found.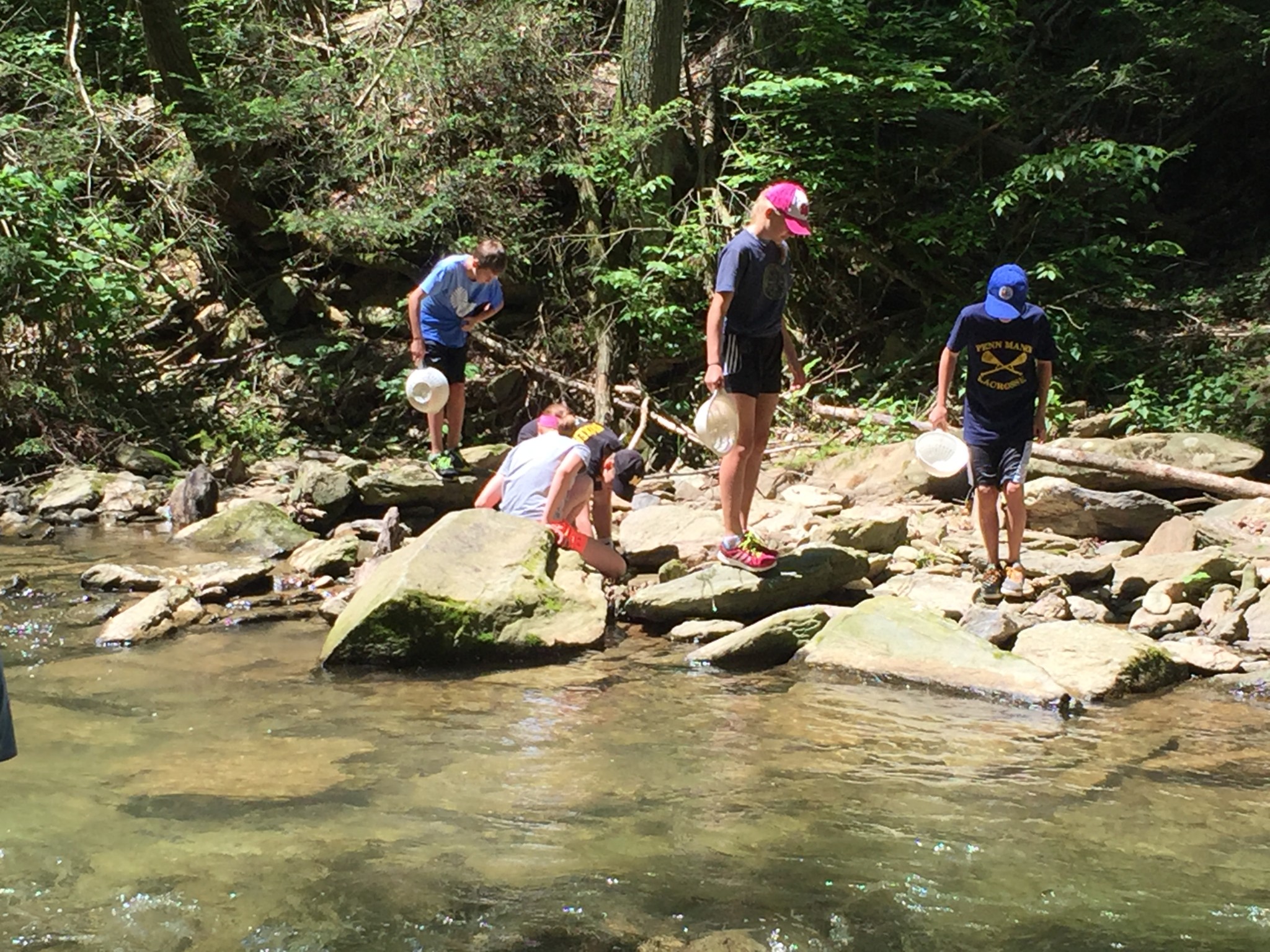 Colin had proof that the stream was healthy.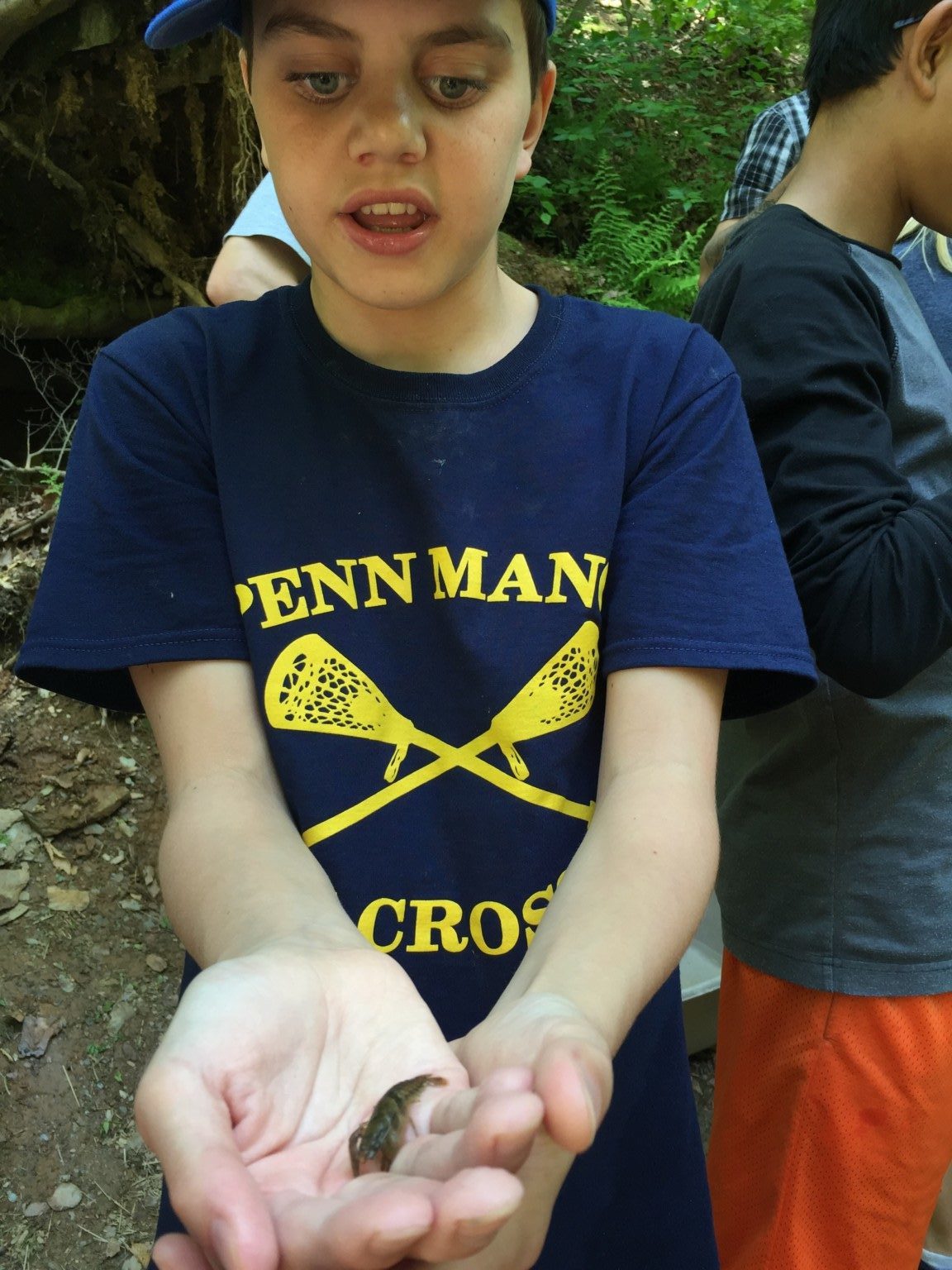 Nigel checking out what was found.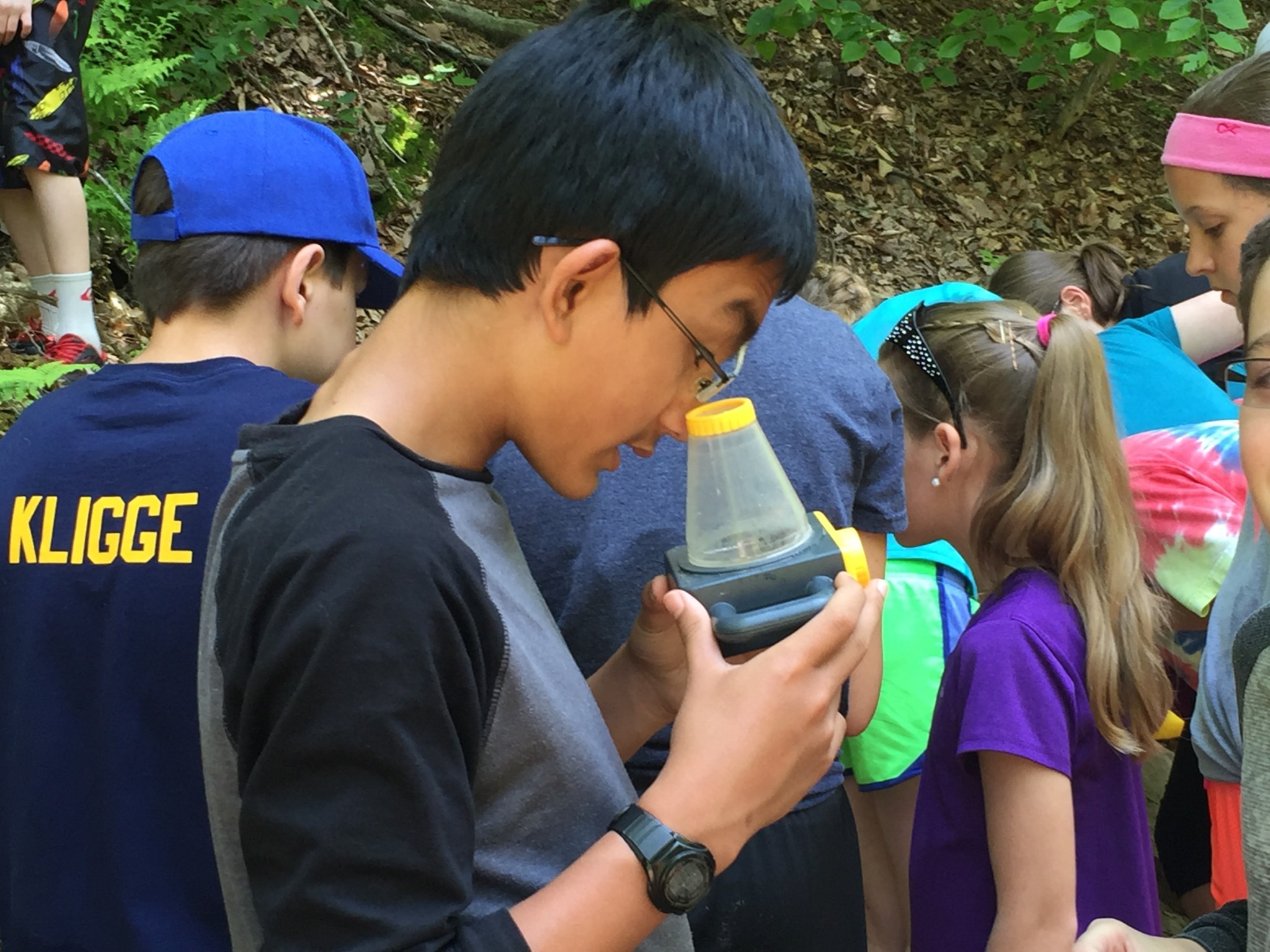 What a fantastic group of kids.  So super excited to have this bunch next year!