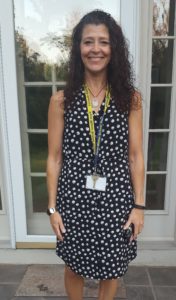 My name is Vicki Fafel (pronounced "fay-full") and I am so excited to have the opportunity to be your teacher for 6th grade.
I joined the Martic Elementary team in the fall of 2017. I taught 6th grade for three years before taking a break to stay home to raise our four children. I had been working as a substitute in the district for 5 years and was very excited to be back in the classroom full time. I live in Conestoga with my husband, Steve, and some of our four children.  Our oldest son, Steven, graduated from the University of Southern California in 2021 with a business economics degree and is working on a business with his brother.  Nicholas graduated from University of Delaware last June with a computer science degree, and works developing software.  Hailey graduated from Penn Manor in 2019 and is traveling and performing around the country with an organization called Re-Creation USA. Grace graduated from PM high school in June and is now studying music education at Lancaster Bible College.  Lastly, I can't forget our dog, a Goldendoodle named Bella, and our kitty, Mariah.   As you can see I understand the busy schedules of a family.  When not grading papers or planning lessons, I can probably be found at the gym, out for a run, walking my dog, hiking, scrapbooking, playing games with my family, or reading.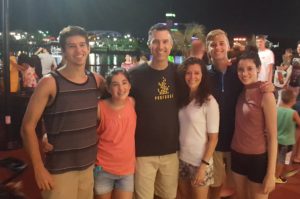 I am excited to get to know you and begin our journey of learning, growing, changing, making mistakes, challenging each other, and laughing together throughout this 6th grade year!  We will work hard all year to build a safe community of mutual respect, kindness, cooperation, risk taking, and discovery.  I believe that communication is the key to a successful year and that parents, teachers, and students must work as a team to achieve GREAT things this year.  If you have questions or concerns at any time or there is anything you would like me to know, please feel free to email me at vicki.fafel@pennmanor.net.  I will return messages promptly and work with you to make this a positive and successful 6th grade year.   I hope this can be your best year yet!