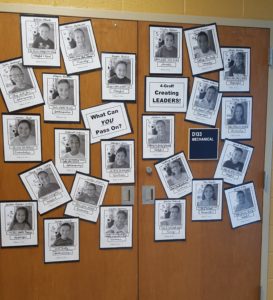 Reminder:  Our Meet the Teacher / Open House is tomorrow, Thursday the 14th from 4:00-6:00.  There will also be a Book Fair in the library from 4:30-6:30.
Friday the 15th:  1:30 Early Dismissal and School Spirit Day (students are encouraged to wear their Leader T-shirts/Race T-shirts or blue & yellow
Also- The Elementary Fun for Fitness is being held Saturday the 23rd at Comet Field – For those interested, please take your sign-up form with you on race day.
Here is a link from our PTO if you'd like to order LEADER spirit wear for your child…
UPCOMING PTO Meeting dates:
October 2nd
November 6th
January 8th
February 26th
April 16th