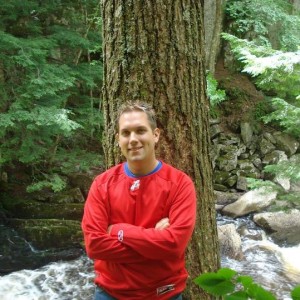 Andrew Johnson – Director
Mr. Johnson is a 2001 Penn Manor graduate and PMMU Alumni.  While at Penn Manor, Mr. Johnson was very active in the music department as a member of: Concert Band, Orchestra, Chorus, Manor Singers,  Percussion Ensemble, and a Barbershop Quartet.  Mr. Johnson received his BSE in Music Education from Millersville University where he was awarded the Dean Dutcher Performance Scholarship and the Louis Vyner Performance Scholarship.  Prior to Penn Manor, he spent eight years in the Elizabethtown Area School District as an elementary vocal & instrumental teacher, assistant band director & percussion instructor, and high school & middle school string teacher.  Mr. Johnson earned his MEd in Kodály Music Education from the American Kodály Institute at Loyola University Maryland and has been a guest speaker for MUSIK (Maryland United Specialists In Kodály).  Outside of school, he has performed in a variety of ensembles including Opera Lancaster, Lancaster Marimba Ensemble, and the Hershey Symphony Orchestra.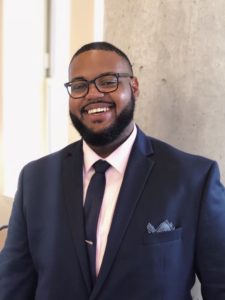 Demetrius Archer – Assistant Director
Demetrius Archer, originally from Norristown, Pennsylvania, attended Millersville University of Pennsylvania. He studied Music Education with a concentration in Tuba performance. At Millersville he was very involved in the music department as a member of the Wind Ensemble, Orchestra, Low Brass Ensemble, Percussion Ensemble, and 2013 & 2015 PA Intercollegiate Band where he served as principal tuba.
Demetrius is a very active marching arts educator in the greater Lancaster area. He was a member of the World Champion Drum Corps, the Read­ing Buccaneers. In addition to his duties at Penn Manor, he is the Assistant Marching Band Director at Columbia Borough High School (Columbia, PA). He has assisted Millersville University's Marching Band as a visual instructor, and was formerly the brass instructor at J.P. McCaskey High School. Demetrius is also involved with indoor color guard as a visual instructor with The Light Winter Guard (Ephrata, PA) and formerly Assistant Director and Visual Coordinator of 5th Street Review Winter Guard (Lancaster, PA).
Demetrius is also a freelance musician, arranger and composer in the Lancaster/ Harrisburg area and maintains a private low brass studio of several students.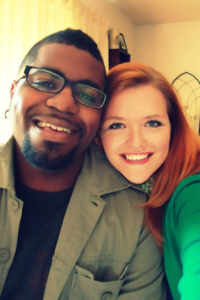 Jabin Baxter – Percussion Director
Jabin (Jay) Baxter has been a marching percussion educator for the greater part of 18 years, working with many local high school groups since 2000 and Millersville University since 2016. Along with teaching marching percussion, he is also also an accomplished musician. He continues to play drum set for a variety of groups locally and spends a bit of time doing studio work. 
Jabin began marching in high school as a member of the Reading High School Red Knight Band from 1997-2001. He began performing in the DCA with The Westshoremen in 2000. In 2001, he marched DCI with a first-year competing corps, The Lehigh Valley Knights. After some time off, he finished his performance career in 2012 with The Windsor Regiment (DCA).
Jabin joined the Penn Manor Marching Unit staff as Percussion Director in 2017 as is excited to work with the PMMU students, parents, and staff to keep pushing the program to the next level this year.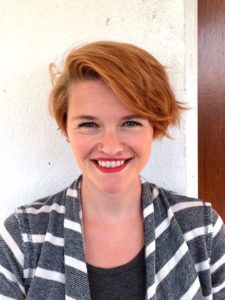 Clarissa Baxter – Color Guard Director
Clarissa began marching in high school as a member of the Governor Mifflin High School Marching Band and Indoor Color Guard programs from 1999 – 2002, performing six seasons and serving as a captain her senior year. She went on to perform as a color guard member in the Millersville University Marauder Marching Band in 2005 and Windsor Regiment (DCA) in 2012, where she also served as captain. Clarissa began teaching color guard as a technician for the indoor and marching band seasons at Hempfield High School from 2010 – 2016, serving as assistant director for her final year there. She was also an English teacher in the Hempfield School District from 2008 – 2015 and brings years of experience working with students and helping them grow in confidence and ability. She joined the Penn Manor Marching Unit staff as Color Guard Director in 2017, and is excited to continue growing the program this year.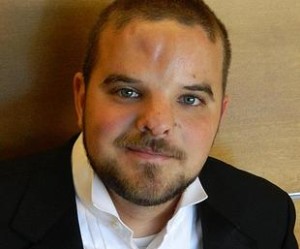 Rich Klimowicz – Percussion Staff
After graduating with his degree in Music Performance from Millersville University in 2013, Rich currently serves on the music faculty as the Private Percussion studio instructor for the Linden Hall: Girls College Prep school, Lititz PA.  
Leading up to this point in his career, his early career as a performer came from years of training through the Drum Corp. activity. Aging out  of D.C.I. in 2010 as a member of the Cadets and a former Reading Buccaneer, he has acquired performance qualities that bring a high level of excellence to the stage.  
Rich continually contributes as an educator year round to the success of local percussion ensembles throughout the east coast region by working with numerous scholastic programs, independent organizations, teaching world class performance and percussion education. Currently Rich acts as the Front Ensemble Director for the Jersey Surf World Class Drum and Bugle Corp., Front Ensemble Instructor for W.G.I.'s Independent World Class United Percussion and the Millersville University Marauder Marching Band. In addition he maintains a private studio of students and a active performance schedule with Portal Percussion based out of Lancaster City, PA. 
Rich is a Vic Firth Artist and serves on the Vic Firth education team.
Katelynn Rooney – Front Ensemble Instructor
Katelynn Rooney is a student at Millersville University pursuing an undergraduate B.S. degree in the Applied Engineering and Technology Management(AETM) with a concentration in Computer-Aided Drafting and Design. She spent in 4 years in marching band at Wilson High School, participated in concert band and indoor percussion, and spent 1 year with the Millersville University Marching Band. She's played the flute, piccolo, bass drum, synthesizer, and pit percussion instruments. Katelynn is very excited to be working with the kids so they can be the best they can be and to acquire skills they can take with them into the future.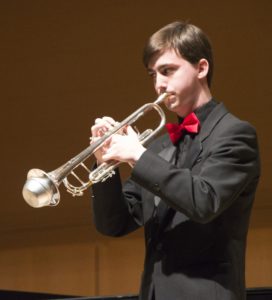 Joshua Rowley – Brass Instructor
Joshua Rowley is a student at Millersville University pursuing his BSE in Music Education. During his time at Millersville he has performed with many of the University groups such as the Wind Ensemble, Orchestra, University Choir, University Chorale and leading the acappella group Chromatic Expansion. His four years in Millersville's Marching Band included the honor of three years as one of their Drum Majors. He is also a recipient of the Music For Everyone Education scholarship that included the opportunity to go into Elementary Schools in the Lancaster area and teach instrument lessons in the classroom. Joshua is excited to be working with the students at Penn Manor for a stellar season!