Hello Penn Manor Jr. High Cross Country families,
We are counting down the days until our Bridge the Gap Invitational on Saturday! We will take advantage of the nice weather to start our race day tapering this week. Tapering refers to gradually reducing the intensity and duration of workouts leading up to the final race of the season. With this in mind, we will switch from a 4:45 end time to 4:30 Monday-Thursday and end by 4:15 on Friday. This will give our athletes plenty of time to relax and prepare for the early start on Saturday. I will give a final update with race day details by mid week.
Monday, 10/19, Practice 3:00-4:30
Tuesday, 10/20, Practice 3:00-4:30
Wednesday, 10/21, Practice 3:00-4:30
Thursday, 10/22, Practice 3:00-4:30
Friday, 10/23, Practice 3:00-4:15
Saturday, 10/24, Bus departs from the front of Manor Middle School at 6:45 am (please arrive by 6:40 so that we can take temperatures and load the bus).
Monday, 10/26, Season's End Celebration, 3:00-4:30. The Activity bus will run as normal. Please bring uniforms and ropes!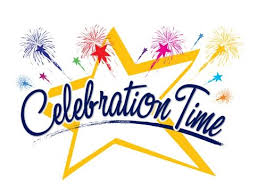 Thank you and GO COMETS!!!