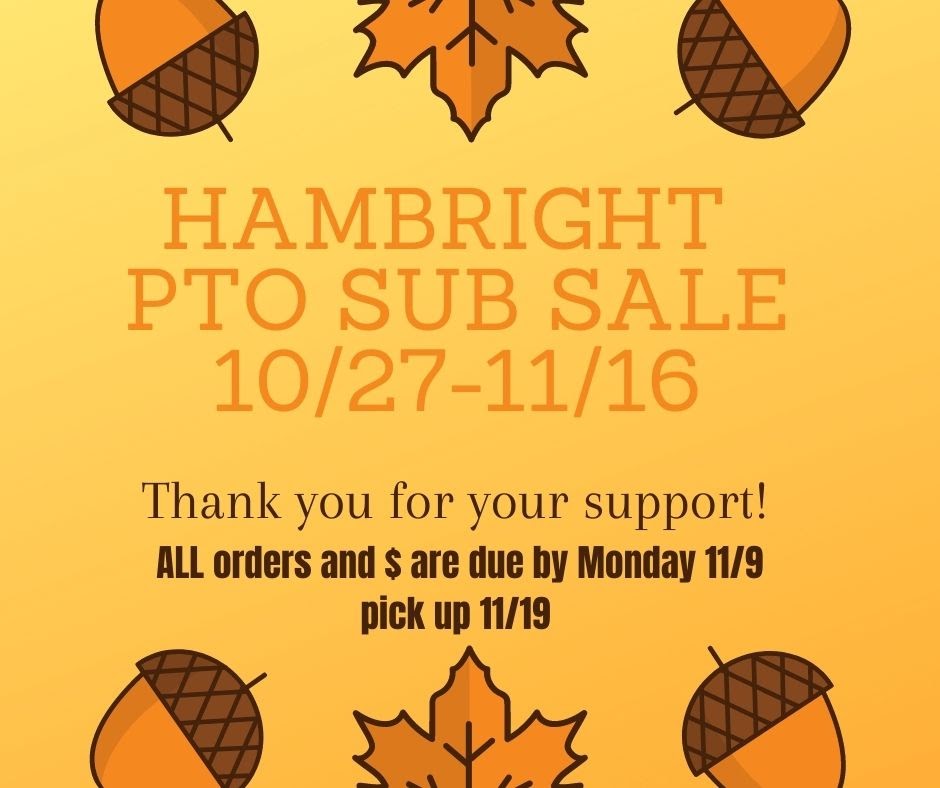 The PTO is once again sellings subs! This is a win-win : an easy meal, and Hambright will earn money from the sale. We are also including some delicious local desserts, just in time for Thanksgiving!
Due to the school year looking a little different this year, please use this digital order form:
All orders and payment are due no later than Monday, November 9th. Payment details are listed on the order form. The subs and desserts will be available for pick up on Thursday, November 19th between 3:30- 6:30p. Please make sure to pick up by 6:30. They will NOT be available after that time.
PLEASE NO DOOR TO DOOR SELLING!