Hi!  Welcome to our new third grade year!  I'm Mrs. Wright and this is my awesome cat, Charlie.  She is an inspector.  She likes to sit on my laptop while I work.  Do you have a special buddy in your family?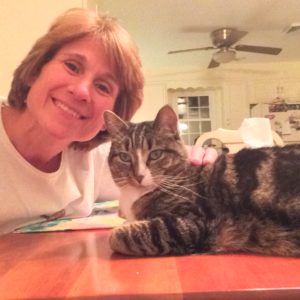 This summer I went on a fabulous cruise with my family.  For the first time ever, I kissed a dolphin, snorkeled around a coral reef, and climbed to the top of a rock wall.  That climb was a big accomplishment for me!
I hope you have had a fabulous summer!  I can't wait to hear all about your adventures, play dates, relaxation, and fun summer times.  As we get to know each other, we will be learning lots, having many experiences, and making new friends!  We will have a terrific year in third grade!