Meet Miss Feaster
Hi, there! I am so excited I get to be your sixth grade teacher. I know we (probably) haven't met yet, so let me introduce myself to you!
Except for college, I've lived in Lancaster County my whole life. I graduated from Lampeter-Strasburg High School and then Grove City College with a degree in elementary education. I always knew I wanted to be a teacher because I love to learn (especially math…numbers, logic, and puzzles have always been a favorite), and I want to pass that love of learning onto others. I love being part of the Penn Manor family!
I am the daughter of 2 wonderful parents and I'm the second youngest of 4 kids. Our favorite place to visit as a family is Son's Ice Cream. Lately, my order there has been the Seaside Sundae. I'm drooling just thinking about it. Other than indulging in ice cream, we also enjoy camping, hiking, and playing Phase 10 or Codenames together (I usually win…not!).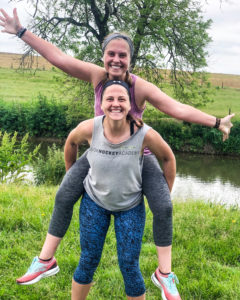 When I'm not teaching, I'm most likely working on a new knitting project, reading, baking, or going for a run. Some of my favorite things include Chick-Fil-A, chai lattes, and Harry Potter. I love to travel to new places outside of the United States and experience new cultures! I would love to hear about all the places you have adventured both near and far!
Now that you know a little about me, leave me a comment on the welcome post with one interesting thing about you…your favorite thing to do, your favorite food, a special talent, whatever makes you unique! I can't wait until we finally meet in person and get to know each other better!