---
Spelling: Click the list number for each week to practice spelling words on Spelling City!
---
Daily Math Challenge Problem: Mr. Bodde at Eshleman shared daily math challenges during closure this past spring to keep brains going in math. Follow this link to solve and check any of his past posted problems!
---
#WriteRightRite: Author of Ghost (a novel we read together in 6th grade), Jason Reynolds is posting writing prompts and videos on Tuesdays to get us thinking and writing in new ways. Follow this hashtag on his Twitter to learn more!
---
Podcast Project: Share what life actually looks like for a kid living through a pandemic. Follow this link for instructions and ideas!
---
Scholastic Learn from Home: Scholastic has provided a bunch of resources and articles to read and learn. Follow this link to find the materials for grades 6-9.
---
Virtual Field Trips: Travel the world by clicking the following links for virtual tours!
Discovery Education Trips (just log in with Google, but there's a TON to choose from!)
---
CS First: Learn to code! There are many programs to choose from including sports & video games.
---
Khan Academy: Brush up on your math (or really any subject!)
---
Epic!: Read on Epic! This website has tons of books and audio books to choose from. Follow the link and type in this code: bdz3432
---
---
Scholastic Orders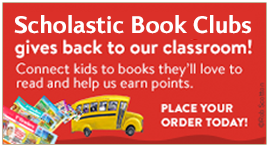 ---
McGraw-Hill Math (Use login information in planners!)
---
---
---