Drear 4H Students,
I'm so excited to begin the year together! I've been busy getting ready for the start of school and am putting the finishing touches on our classroom. This is what it looks like so far!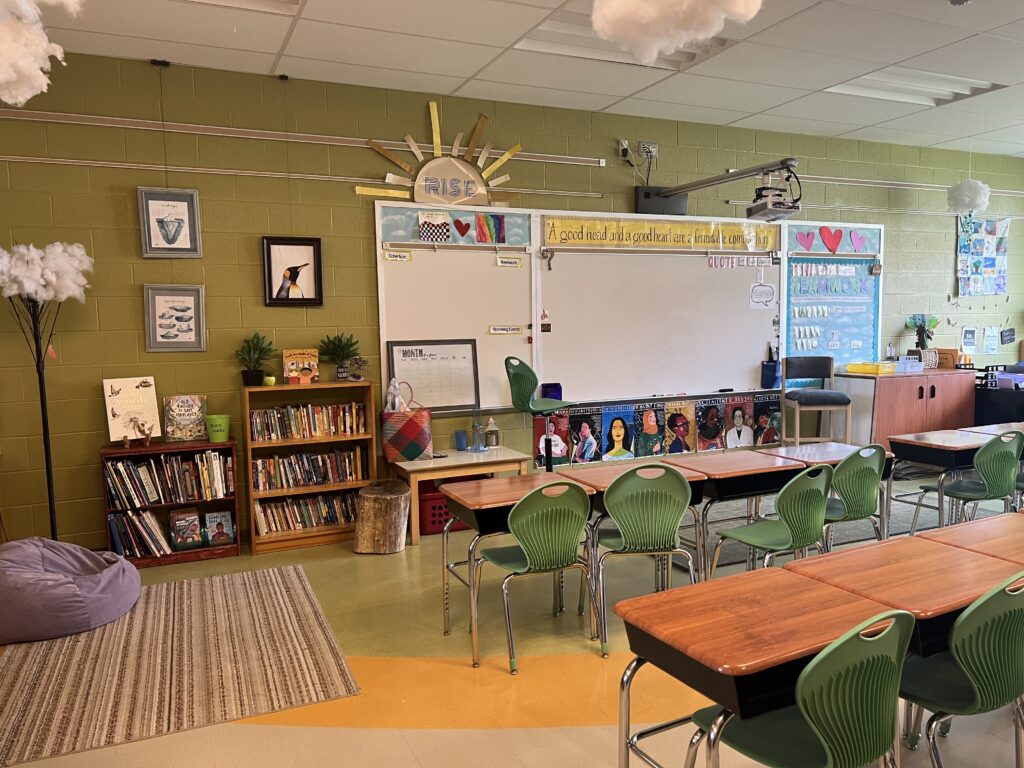 I hope that the rest of your summer days are filled with sunshine and fun! I can't wait to see your faces soon and begin our year together as a classroom family.
With lots of love,
Mrs. Harnish
——————————————————————————————————–
Dear 4H Families,
Welcome to Fourth Grade! I'm so excited to partner with your family this year to make your child's fourth-grade experience a successful and happy one.
I'll mainly be communicating with families through email and Class Dojo this year. In the next week or two, I'll send home or email information about how to sign up for Class Dojo notifications (this is optional, but will be a quick way for us to communicate). I'll be available through email or phone between the hours of 8:00 am- 4:00 pm each school day if you ever need to touch base at any point.
I'll have the supplies that my students will need for this year here at school but they may want to have their own to keep inside their desks. Some things that might be helpful to bring to school would be:
-Pencils
-One pack of markers
-Eraser
-Glue Stick
-Pack of Dry Erase Markers
-Pencil bag/ box
-Earbuds or headphones for their laptop
If your child brings supplies from home, you may want to label them with his or her name to avoid getting them mixed up with someone else's belongings!
Please feel free to email me at katherine.harnish@pennmanor.net with any questions you may have prior to the first day. I look forward to our continued collaboration and am so grateful for all that you do to ensure your child's success here at school.
With gratitude,
Katie Harnish