Elementary School
The characters created by the 2nd and 3rd graders are coming to life as they write their narratives. Just to name a few, we have an adorable beagle puppy named Shadow who desperately wants to live with his best friend Daisy. A talented character named Danny the Dictionary who is about to face the competition of her life. A desk lamp named Mr. Cline Cline, and Gary the Gekko whose goal is to win gold in mountain climbing in the Olympics. The imagination of these kiddos is inspiring!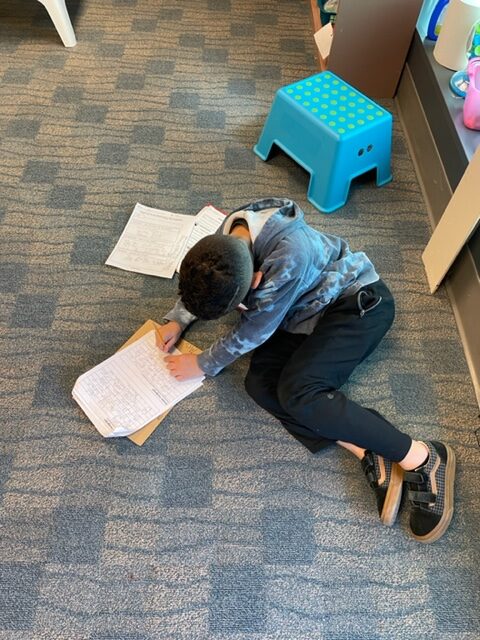 Student writers are hard at work thinking about…
Grammar, spelling, and punctuation. …
Concise language. …
Writing for their audience.
Finding their voice and
Organization and structure.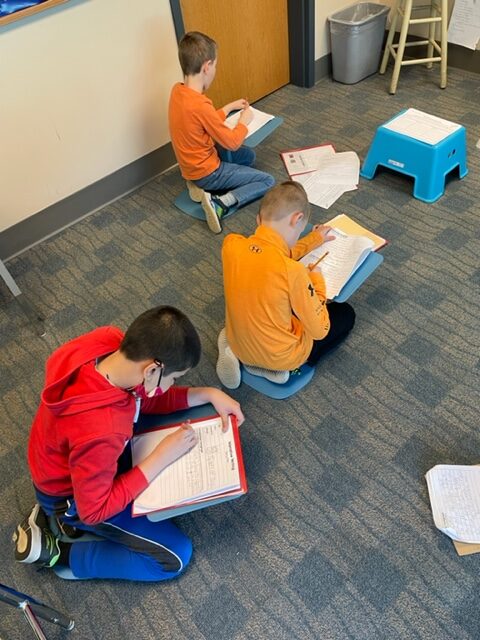 Vocabulary Showcase.
Intermediate grades selected one of the many vocabulary topics studied in class and created a final presentation. Students demonstrated what they learned by sharing a project they completed earlier in the unit and designing an activity to engage the class. Presentations topics included phobias, antonyms, homophones, idioms, and Greek and Latin root words and were shared using Google Slides, Blooket, and Canva.
Students learned far more than the topic of their presentations. They experienced first hand the importance of being prepared, how to project a presentation from their computers, time management, and public speaking.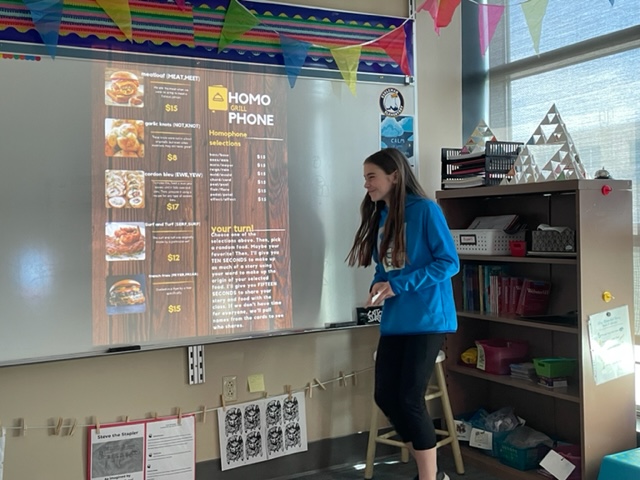 Middle School
Students were put into engineering design teams and charged with designing and building a chair lift out of everyday materials. The chair had to carry a ping pong ball up a rope from the valley to the mountain and back down without falling out of the chair. All teams completed the project successfully!
Together teams reviewed the challenge, brainstormed, built prototypes, and tested their designs. As the project unfolded it was obvious to see which students gravitated towards Engineering Habits of Mind such as problem-finding, visualizing, improving, creative problem-solving and adapting. Many fields demand these types of skills such as Mechanical, Civil, and Electrical Engineering. It's never too early for students to notice what they are curious about and what aligns with their way of thinking. Who knows? These observations may lead to the next challenge, class, or potential career.