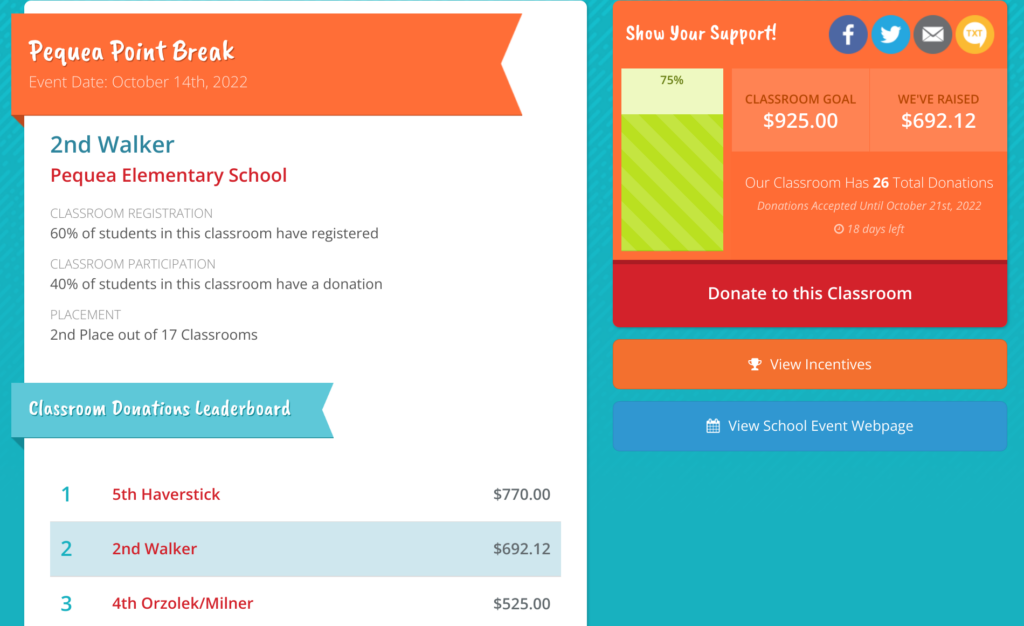 Please consider donating and sharing our page for our school fundraiser. Our classroom is currently in 2nd place out of all of the classrooms in the school. If we reach our goal of $945 our class will win a silly string party (:
Click here to register on behalf of your student now.
The money donated will help fund field trips, supplies, recess equipment and more for Pequea! We have 18 days left. The last day to donate is October 21st!