If you are reading this, you are, more than likely, one of my future American Lit. and Comp. students or one of their parents.  Welcome!  This blog is in its infancy now, but my goal for it is that it will become a very useful tool for all of us during the upcoming school year, so check back later in the summer.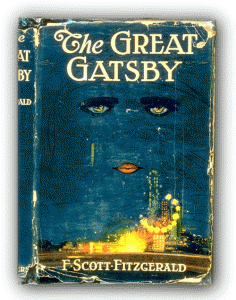 In the interim, make sure that you are spending some time on your summer reading–The Great Gatsby by F. Scott Fitzgerald.  Make sure to read this novel as you would read all academic material: with a pen or pencil in your hand.  Be sure to note interesting elements of the plot; the development of the main characters by focusing on what they say, what they do, how others interact with them and what the narrator tells you about them; and the interesting setting that Fitzgerald has used as a backdrop for the events that occur. You can keep a separate reader's log as you read or you can make notes in the book itself (using post-it notes if you are reading a borrowed book) or both.  If you read this novel as you would a "beach novel", you will likely miss the some of its key ideas.  We will be working with the novel's major themes throughout the semester, so enjoy the novel, but read it closely and take those notes so you can refer to them (and not have to remember the entire novel after weeks and weeks of summer fun!)
I look forward to meeting all of you students in August (and meeting parents at Parents' Night in September.)
Have a wonderful summer.
: )
Mrs. Saylor