This year we will be using a colored "clip chart" to monitor our behavior and classroom choices.  Your child will have a clip in the classroom that they will physically move up or down the chart, depending on their choices.  Please keep in mind that you child may not move every single day!  In order to move up, students must go above and beyond in their behavior choices. If they move down, they always have the opportunity to make better choices and move back up. The chart below explains how the clip chart works.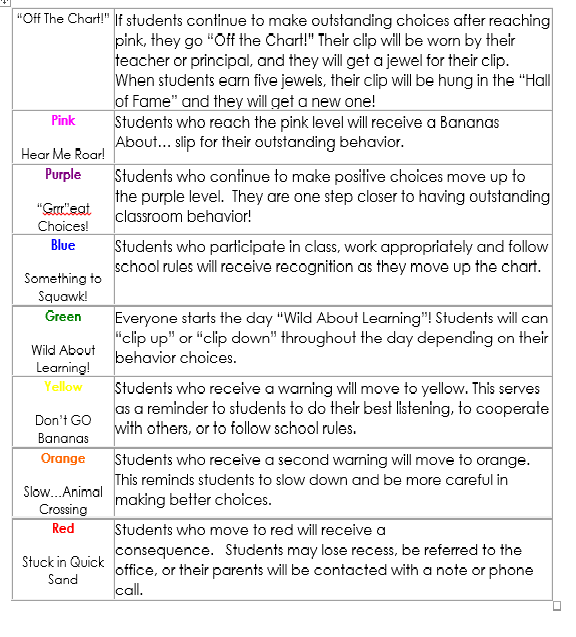 Students who end the day on "Off the Chart!" will earn a jewel for their clip! Once they earn 5 jewels they will be able to choose a special prize from the Jungle Behavior Catalog! Each day, students will fill out a chart in their blue take home folder, showing where they ended their day. If they had difficulty following a rule during the day, that will be noted with a number code found at the bottom of the chart. Please sign the chart each night and discuss your child's behavior choices with your child. Remember, each day is a new day to make great choices!
I believe this system will be a positive and visual way for students to monitor their own behavior choices and will give them behavior goals to strive for!