Fun Fact Friday was a big hit last year at Central Manor Elementary School. It's a project where students can create slideshows about various educational topics that are displayed in an interactive space for the entire school to see. Students last year put loads of energy into creating some amazing slides about everything from firefighting to jungle plants.
But why stop there? Why not give students the chance to run the project? This year, with my oversight, these five students will be setting up the screens on Friday mornings to display the slideshows created by other students around the building.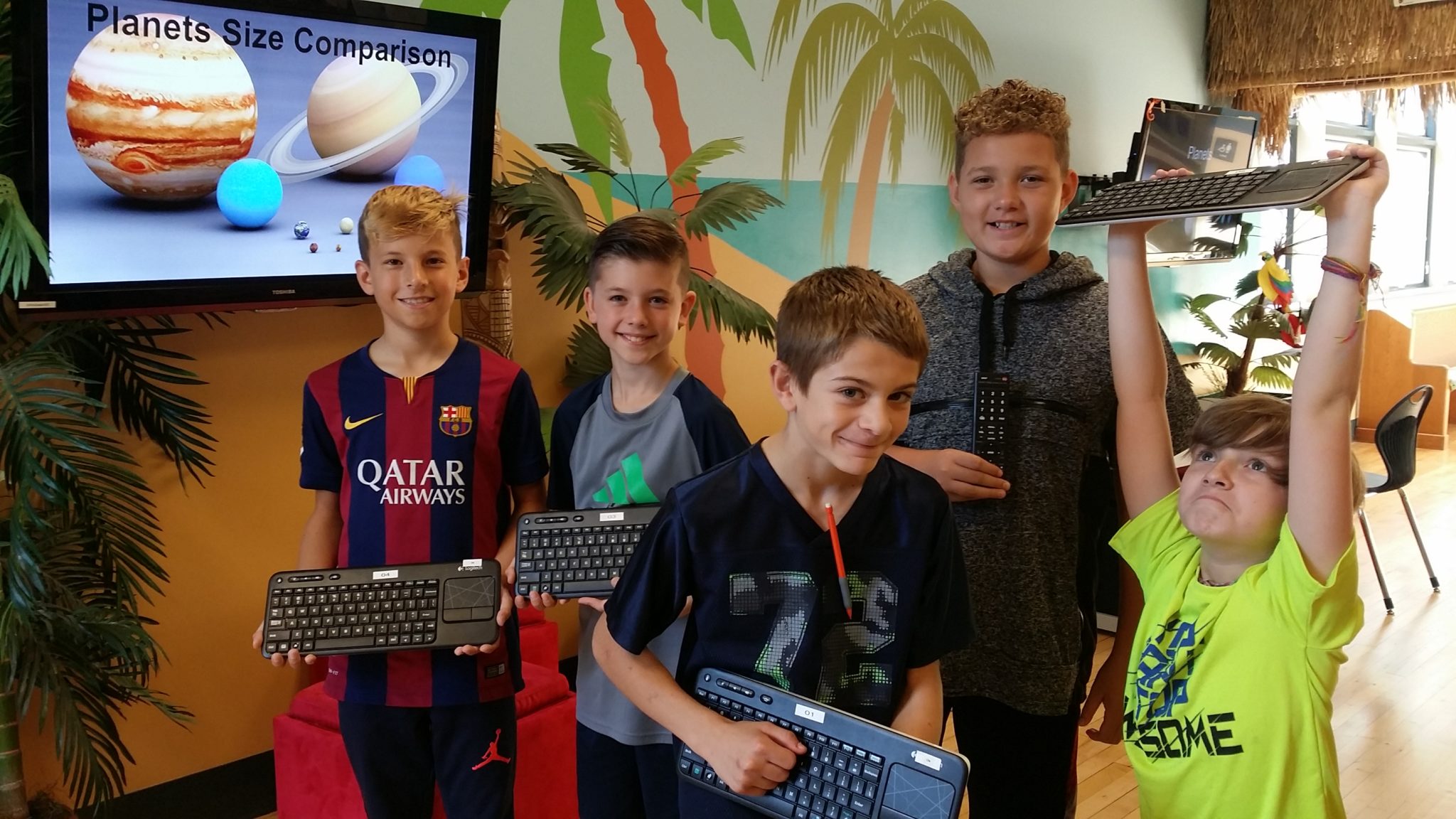 There was a question twirling in my mind when I started the program back in September of 2016: 'how can I make this project self-sustaining so that it can have a long lasting impact on the building as a whole?' The less interaction I have in the project, the better the chance it will have of standing the test of time. With that in mind, I've been trying to think of ways to take myself out of the process and make it even easier to set up.
Currently, each Friday morning I start up the 5 computers and screens and connect to them from my desk where I can control them (like a good IT guy often does with computers). This makes it a very quick process for me, but it doesn't make it easy for teachers, or other volunteers to do. They would have to go from screen to screen and repeat the same steps, and that would take up too much time.
Today, I talked to the 6th grade teachers at Central Manor about my idea to give some of this responsibility to some students. They loved the idea and each selected a student or two that they thought would be a perfect fit. I promptly showed them how to turn on the screens, open the slides, and set them to loop in full screen.
In the weeks to come, I'll be gradually granting more ownership to these five students as new topics arise. They'll get to choose what information is displayed on each screen and sometimes make changes to animation and slide order. Eventually, we might have a classroom make slide for Fun Fact Friday by creating one slide per student in the class. Then, these students might be able to collect those slides and group them in a presentable order for the five screens.
The most exciting part of the new structure is that students get the chance to be responsible for the "infrastructure" that brings creative work to life for the entire school to see. These are life skills in action, inspiring young people to do exciting things.