Who would have thought that a single application could do so much for elementary students? Throughout this school year, I've worked with teachers to guide students in using Google Slides to make presentations about something they are learning. The results have been amazing.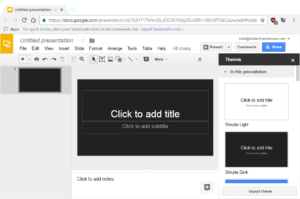 Making slides is an incredible learning tool. It's a creative outlet where they can make something that teaches others, and reinforces things they've learned. But best of all, it encourages children to ask questions, do their own research, and make something of their own from scratch. This isn't just about producing content, it's about giving children the opportunity to be inspired and to inspire others.
Students at Penn Manor can make slides by logging in to Google drive and clicking on "New" → "Google Slides".