We are offering SHP 2022 on campus and in person!

The Cook Honors College Summer Honors Program is a unique opportunity to explore college level honors classes without the pressure of grades. Whether you love learning for its own sake or want to distinguish yourself this summer, SHP 2022 may be right for you. Click here for more info! Application opens February 1, 2022.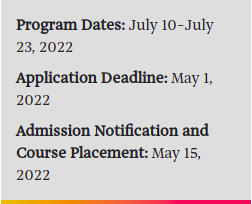 Who Can Attend?
SHP 2022 is designed for high school students currently in tenth or eleventh grade who will be juniors and seniors next fall. We do, however, encourage highly motivated and confident ninth grade students (sophomores in the fall) to apply.