United States Military Academy at West Point, Valley Forge Military College & Army ROTC at Princeton, Drexel, Temple, Villanova, West Chester, and University of Delaware
Tuesday, 22 March 2022 7:00 pm – 9:00 pm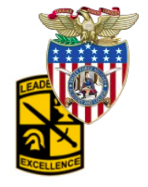 Valley Forge Military College
Eisenhower Hall
1001 Eagle Rd
Wayne, PA 19087
Doors open at 6pm.
Parking: In front of the building, next to the parade field.
Join us to learn about exciting opportunities at West Point, Valley Forge & Army ROTC!
Who should attend: Parents, students with an open admissions file, students interested in applying to West Point, Valley Forge Military College, or ROTC in the future; guidance counselors.
Click here to RSVP