There is an exciting opportunity for Lancaster County high school students interested in aviation, engineering, mechanics and more. In partnership with EMU Aviation, Aero-Tech Services & Lancaster County STEM Alliance- we are thrilled to bring you A-TEAM (Aviation- technicians, engineers, aviators & mechanics)!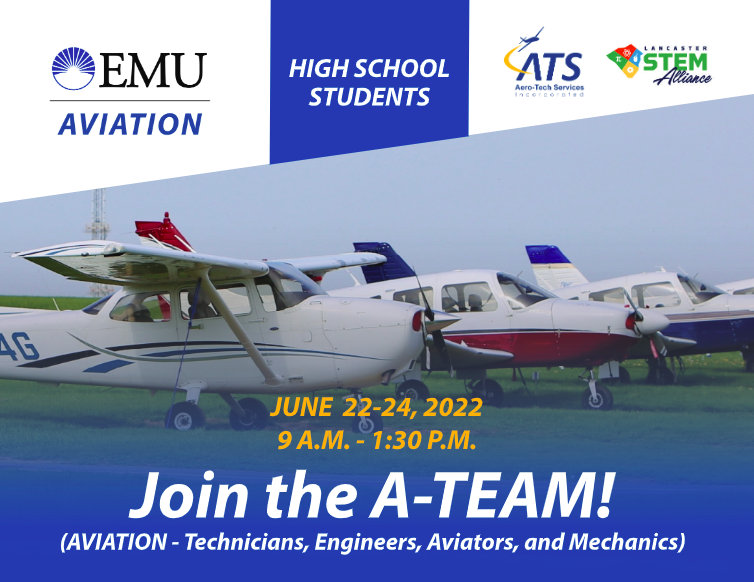 This three-day experience will take place on June 22nd, 23rd & 24th from 9 AM- 1:30 PM at the Lancaster Airport. Aviation camp is FREE, but spots are limited. Interested students entering grades 9 through 12 should submit 1-3 paragraphs on why they want to attend. They should apply via the link below. These three days of hands-on, immersive learning will even include a discovery flight! Transportation support may be available for students with need.
Cost: Free Lunch will be provided.
Applications due: May 16 Students will be notified: May 26
Questions? Contact: owalters@lnpnews.com