There are many resources available to help students and parents with the FAFSA and student loan options.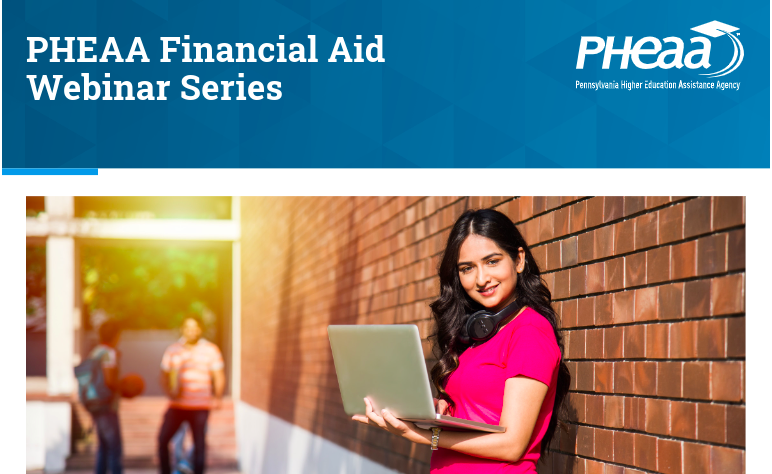 Presented by PHEAA: Financial Aid 101– Understand the financial decisions students need to make concerning higher education. We plan to discuss higher education costs, the types of financial aid available, and how to apply for financial aid.
Presented by PHEAA: FAN Junior Jumpstart– This session will focus on the planning and goal setting high school juniors should be working on to prepare for the financial aid process they'll face as seniors. All students who are looking into any post secondary education, and their parents, will benefit by the information that will be provided. Join us for a JumpStart!
Presented by PHEAA: FAFSA Overview/Line by Line– Pennsylvania Higher Education Assistance Agency (PHEAA) Access Partners will present an overview of the 2022–23 Free Application for Federal Student Aid (FAFSA) process. They will guide students and families through a step-by-step process of filing the FAFSA and state grant application.