Hello Seniors!
The Penn Manor school counselors hope this message finds you well and in good health! We hope you had a great summer and are ready for the new school year!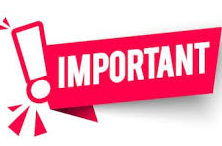 Please click HERE! This update contains important information for your senior year such as senior interview, senior checklist, college and career chats, how to send your transcript and how to connect your Common Application with Xello.
If you have any questions or would like to follow-up with your school counselor, please email your counselor!
Have a great day and we look forward to working with you virtually and in-person!😃