---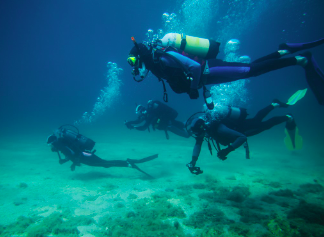 Learn to sail, fly a plane, conduct field operations, build robots, earn your SCUBA certification, train on a military base, cook on a military base, get a taste of SEAL training, or travel overseas with our international exchange programs.
Become a SEA CADET! seacadets.org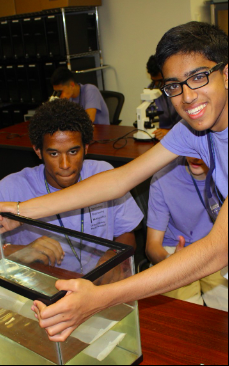 The Naval Academy Summer STEM program encourages rising 9th – 11th grade students to pursue studies in Science, Technology, Engineering and Mathematics. For one week, campers create, build and explore in world-class lab facilities and experience real-life application and learning at one of the Top 5 "Best Undergraduate Engineering Programs" in the country as ranked by U.S. News and World Report.
*application deadline is March 31, 2022
---
Messiah University is offering their annual Young Writer's Workshop, Young Filmmaker's Workshop and Psychology Camp for the summer of 2022. All three workshops will be held on June 19-24, 2022 in person on campus.
The Filmmakers' and Writers' Workshops enhance student's creativity, help them understand the future demands of college life and, most importantly, improve their abilities as writers and filmmakers. The Psychology Camp encourages students to explore their own ideas about psychology and biopsychology. All of the options offer a fun experience on a college campus this summer. Both resident and commuter options are available. Cost is between $575 and $699 depending on the camp and housing selection.
Registration is now open. Click here for more information or to apply!
---
A Summer Camp Experience Introducing Girls to Careers in Construction!
Construction – It's Not Just for Boys!
Careers in Construction offer competitive salaries, unparalleled skills, potential for leadership growth, and a feeling of satisfaction.
ABC Keystone encourages young women to learn more about these career opportunities during the Chapter's All 'bout Construction Girls Camp open to girls ages 14-19* and scheduled for June 13-16, 2022.
The All 'bout Construction Girls Camp provides girls the opportunity to explore careers in construction through inspiration and mentoring from industry professionals. Campers will experience several construction trades as they build skills through multiple hands-on activities. Through other individual and group activities, the girls will also gain effectiveness in problem solving and managing team dynamics. Field trips with local contractors are scheduled throughout the four-day camp to ensure campers get to see construction in action. At the ABC Keystone training facility, attendees will utilize their newly-gained knowledge of select trades to build their very own take-home projects!
*This camp is grant-funded through the Lancaster County Workforce Development Board. Priority will be given to first-time campers and residents of Lancaster County.
Email stephanie@abckeystone.org to learn more!
The application window for our Summer 2022 Camp is open! Click here to apply.
Camp is free and is suited for ages 14-19 with any (or no) level of experience. There are 20 spots available, and priority will be given to first time campers and girls from Lancaster County. Transportation to and from camp each day is the responsibility of the camper.
Applications are due no later than Friday, April 29, 2022, and are available online: https://abckeystone.org/abc-all-bout-construction-girls-camp/
---
The Edge summer college program at the University of Delaware offers exclusive opportunities to engaged and talented high school sophomores and juniors across the country. Students have the chance to live and learn on one of the most engaging college campuses on the East Coast.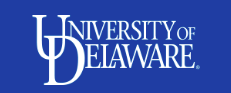 From July 10 – 30, 2022, you will:
Live with talented students from around the world in a state-of-the-art residence hall located on UD's beautiful Newark campus
Take a college-level course, taught by excellent UD faculty members, for up to four transferable credits
Participate in a pre-college readiness workshop led by experienced college admissions professionals, where you gain insight into the college application process, including what it takes to create a competitive college essay
Engage with leaders and undergraduate students across campus to learn from their stories around personal growth, resiliency, leadership and how they have taken on a mindset to become successful
Take part in a variety of cultural experiences that allow students to build friendships and understand the value of living in a diverse community
ADMISSIONS CRITERIA
Admission to the Edge Summer College Program is competitive and selective. Students must meet the following criteria to be considered for admission to the program:
Be a rising high school junior or senior (by summer of 2022)
3.0+ cumulative GPA
Evidence that demonstrates strong academic potential, good judgement and maturity, and the ability to succeed in a highly structured environment
PROGRAM FEES
The Edge program fee covers tuition for your courses, housing, a daily meal plan (including breakfast and dinner), library privileges, lab fees, and all group recreational costs. It does not include the cost of books, cost of lunch or other meals, or spending money.
Program Fee: $4,900
There is a non-refundable, one-time deposit of $100 that is due May 15, 2022.
If you need to be considered for financial assistance, please contact us at edge@udel.edu. Please note that financial aid is very limited and does not cover the entire cost of the program.
---

Health & Biomedical Sciences Camp
The Health and Biomedical Sciences Summer Program will be held via Zoom from 11 a.m.-1 p.m. and 2-4 p.m. ET each day and costs $175. We are happy to welcome rising High School freshmen-seniors.
The goal of the Health and Biomedical Sciences Summer Program is to provide a window into the scientific basis of human health. Our online Health and Biomedical Sciences Summer program will include live lectures from LVC faculty, visiting guest speakers, online laboratory exercises and other interactive activities. While we cannot duplicate the in-person experience of our traditional summer camp, our faculty are committed to providing students with an engaging and valuable experience!
Students will be introduced to the fundamentals of immunology, molecular biology, pharmacology, physiology and neuroscience. In addition, students will interact with practicing professionals in fields such as medicine, physical therapy, toxicology, and biomedical laboratory research. The Health and Biomedical Sciences Program will provide a fun, challenging and engaging college environment in which students will develop a deeper understanding of what it means to be a biomedical scientist and health professional.
Click here for registration.
Camp Details
When: The Health and Biomedical Sciences Summer Camp will be held from July 25-27, 2022.
Where: Online
Cost: $175 (2.6% service fee will be applied to Credit Card or Debit Card payments; E-Check payments are free of charge) Click here for Payment Portal.
Who: Rising high school sophomores, juniors, and seniors
For more information, or if you have questions about the camp, you can visit the Health and Biomedical Sciences website (http://www.lvc.edu/academics/summer-community-programming/health-biomedical-sciences-camp/)
---
The Healthcare Exploration Camp
Complete hands-on labs and health care simulations with PA College faculty and nursing students at our state-of-the-art campus. Offered to rising 10th to 12th graders. $199.99 per student. Register for the morning or afternoon section listed below.
Click here to register for the Morning Camp; 6/27-6/30, from 9 am to noon each day
OR
Click here to register for the Afternoon Camp; 6/27-6/30, from 1 pm to 4 pm each day
New Medical Terminology Course
Rising 11th to 12th graders can take our new Medical Terminology course (HSC 100- DB01) taught from 6/27 to 8/5. Learn how to correctly spell, pronounce and use medical terms that set the framework for every medical career! Every Wednesday evening, our learner support team and faculty instructor will be there to teach and motivate all students. Pay 50% off the tuition price for this one-credit course. Use the code DUAL22 to waive the dual enrollment application fee.
Go to https://www.pacollege.edu/summer-programming/ to learn more about our health care summer offerings for high schoolers. Reach out if you have any questions.
---
Masonic Lodge Life Skills Conference- July 17-22, 2022
Are you ready for the time of your life? Then you're ready for the Pennsylvania Masonic Youth Foundation's LifeSkills Conference!
The conference is held at the Masonic Conference Center – Patton Campus, in Elizabethtown, adjacent to the world-renowned Masonic Village at Elizabethtown.
This active and exciting conference challenges attendees to develop leadership, respect, relational skills, and personal responsibility through a variety of creative approaches and various media. The program will also include active discussions of some of the toughest issues facing students today: drugs and alcohol, violence and conflict resolution, teen sexuality, and others. This year also brings the return of previous "hit" programs, including a day-trip to a high ropes course! It promises to be an even more exciting conference than ever before!
The conference is open to youth 12 and older who have not reached their 18th birthday at the time of the conference. Attendees must be sponsored by a Masonic Youth Group, a Masonic Lodge, or Masonic relative. Registration priority will be given to registrants with Pennsylvania Masonic sponsorship. Only 100 registrations will be accepted for the conference, so register early.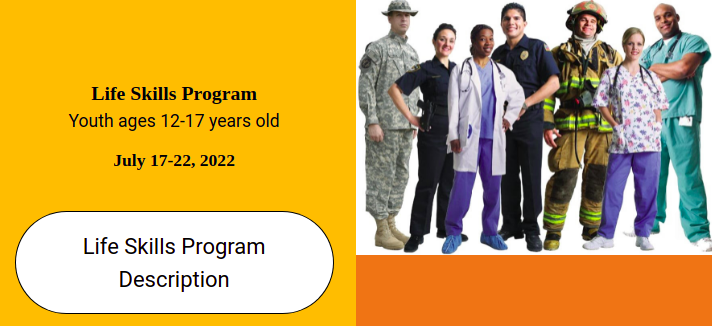 ---
College and Career Readiness Program, 2022
June 12-16, 2022
This program aims to identify the big questions of college and career orientation that youth face today. The College and Career Readiness Program strives for youth participants to take an introspective look at one's own personal attributes, such as strengths, motivations, personality, and aspirations, while gaining a sense of where one fits into the larger community. A team of curriculum writers have developed this program, stemming from the need exhibited by youth to gain a stronger sense of themselves. Teens and soon-to-be young adults begin to make decisions that impact their future. As a result, gaining knowledge of the tools they have to navigate these times becomes important. Through expert research, this program has been designed with an intent on direct instruction, self-reflection, taking the TruMotivate assessment, engaging activities, group discussions, guest speakers, and even an opportunity for resume writing instruction.

Summer Engineering Program at E-Town
Rising High School Juniors and Seniors are invited to to apply for the Elizabethtown College
Engineering Summer Academy. The multi-day program takes place on the College's beautiful 204- acre campus where students will use engineering, creativity, and scientific innovation to explore the Grand Challenges for Engineering in the 21st Century. Through this program you will learn about many different engineering career paths, all while
continuing to develop skills in problem-solving, critical thinking and teamwork. Topics we'll explore include: urban infrastructure, sustainable energy solutions, biomedical devices, reverse engineering, and water purification technology.
APPLY BY JULY COST $485