If you are a student in 11th or 12th grade and need some help making career decisions, then think about taking the ASVAB. The ASVAB is the entrance exam used by the military and it is also a great personal interest and skills assessment tool. The ASVAB will be offered on October 19th at Penn Manor High School at 7:40 A.M. If interested, please sign-up in the guidance office!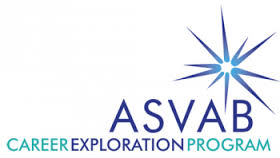 The ASVAB-Career Exploration Program can help you take steps toward finding a career that is right for you! You can benefit from the program whether you plan to pursue further education after high school, join the military, or enter the work force right away.
The program is designed to help you:
                   A. Learn more about yourself and the world of work.
                   B. Explore occupations in line with your interests and skills.
                   C. Develop an effective strategy to realize your career goals.
For more information on the ASVAB Career Exploration Program, visit http://www.asvabprogram.com or contact ASMEPCOM at 1-800-323-0513.