It's that time again! We awarding the next Monthly Mathletes! This award is given to one career prep student, one college prep student, and one honors student every month. These students are nominated and chosen by the Math Department on the basis of their hard work and leadership in the math classroom. They will have their pictures posted in the Math Wing for the month and will each receive a coupon for a free MTO at Sheetz.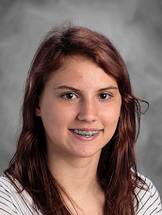 Courtney Moyer was specifically chosen because of the incredible enthusiasm that she bring with her on a daily basis to CP Algebra 1A! Her teachers sincerely appreciate all of the hard work that you demonstrate on a daily basis. She always comes to class with a smile and a positive attitude even on the most boring of days. Despite struggling at times this year, she has not ever used an excuse to try to get out of work. She is a leader in the classroom with her behavior and dedication and is valued as a good student by her teachers.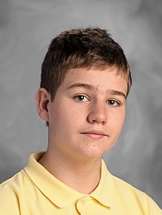 Josh Abrams was specifically chosen because of the incredible enthusiasm that he brings with him on a daily basis to Honors Math Analysis! His teachers appreciate the leadership he displays on a daily basis with your volunteering of answers and the assistance he provide for his peers. Josh's thoughtful and insightful questions have brought clarity for his classmates and have demonstrated a different level of understanding of the concepts on his part. His teachers are also truly grateful for the "thank you" that he says to them on a daily basis!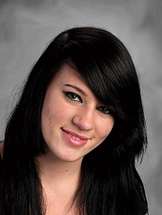 Samantha Sellers was selected because she is always working diligently to get her assignments in math class completed correctly and submitted prior to the due date.  She can be proud of all of the math vocabulary and skills she has mastered this semester. Every week, she advocates for her own education by requesting to attend homeroom tutoring.  She frequently checks in about her grades in all of her classes and asks for a print-out to show her parents.  Her teachers are very pleased with your level of dedication to the Keystone Algebra 11 class, and they look forward to her success on the Keystone Exam.