This award is given to one career prep student, one college prep student, and one honors student every month. These students are nominated and chosen by the Math Department on the basis of their hard work and leadership in the math classroom. They will have their pictures posted in the Math Wing for the month and will each receive a coupon for a free MTO at Sheetz.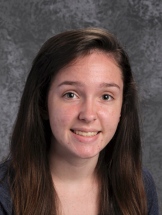 Trista-Lynn Shank was chosen for this award because of her excellent work ethic and attitude in Keystone Algebra 10.  She is self-motivated to complete assignments ahead of schedule and work independently.  Her attention to detail when completing assignments has helped you earn 97% thus far for the fourth marking period—absolutely outstanding! Keep up the hard work, Trista!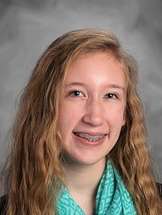 Briana Hornberger is receiving this award because she has performed an extremely high level from the start of AP Calculus AB. Her intelligence, math instincts and problem solving abilities are exceptional. She has scored in the top five on every assessment her class has taken, and has distinguished yourself as the academic leader of her calculus class. Her excellence has not faltered through the course of the year, and she will go down as one of the strongest calculus AB students Mr. Carrodo has ever taught. In addition to her math ability, she has consistently displayed high character and a strong work ethic.  She comes to class every day ready to learn and prepared to work. She has been polite, respectful, pleasant, and motivated.  Her teacher has truly enjoyed getting to know her this year and watching her have so much success with calculus!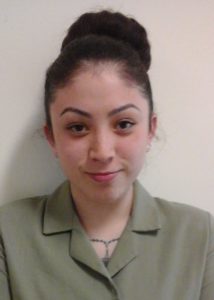 Jasmine Lee is receiving this award because she is always working diligently to get her assignments in math class completed correctly and submitted on time.  Every week she advocates for her education by signing up to attend homeroom tutoring, as well as asking questions and answering questions in class.  It is evident that she has a love for learning and that she enjoys math.  Jasmine pushes herself to achieve her goals every day, and she is always willing to help others.  She should be so proud of all of the math skills she has mastered this semester.  Her teacher is very proud of her hard work and dedication in CP Algebra 2.  Keep up the great work, Jasmine, and remember what your goals are – you will be able to reach them!