This award is given to one career prep student, one college prep student, and one honors student every month. These students are nominated and chosen by the Math Department on the basis of their hard work and leadership in the math classroom. They will have their pictures posted in the Math Wing for the month and will each receive a coupon for a free MTO at Sheetz.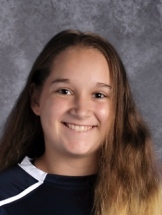 Nikki Krahulik is receiving this reward because she has done an amazing job this semester in Honors Math Analysis.  She has a great attitude, and she volunteers answers and insight frequently.  She is also one of the top three or four students on almost every test that her class has taken.  She has proved to be one of the strongest students in the class, earning an A average for both the first and second marking periods.  Keep up the great work!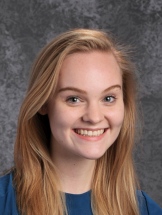 Emily Bailey is receiving this award for her awesome effort and conscientious work in College Prep Geometry-Trig.  When she has had to miss school, she has done an amazing job getting caught up on her lessons and school work.  She is intuitive and picks up new concepts very quickly.  Her assignments are always very neat, she does a great job checking her work, and she is always so sweet and respectful.  It is impressive how quickly she works and how focused she is in class.  Keep up the great work, Emily!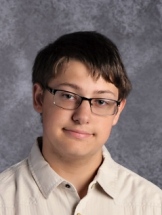 Matthew Baldwin is receiving this reward as a result of his hard work and perseverance in math class. His diligence in completing assignments accurately and on time and his commitment to learning sets an excellent example for his classmates. He always makes himself available to help his peers and answer their questions, and he takes ownership of his own learning by making sure that he understands a concept fully, even if it means working past the bell. He asks great questions to ensure that he understands the reasons behind the algorithms so that he not only knows how to do a problem, but why each step is done. This level perseverance and commitment will take him far. Keep up the excellent work, Matt!