This award is given to one career prep student, one college prep student, and one honors student every month. These students are nominated and chosen by the Math Department on the basis of their hard work and leadership in the math classroom. They will have their pictures posted in the Math Wing for the month and will each receive a coupon for a free MTO at Sheetz.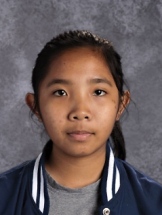 Nam Supakosol is being recognized as a result of her great work ethic in the classroom and when completing homework.  She participates in class by regularly volunteering answers as well as asking insightful questions.  She works well with other students and has a positive attitude.  She is one of the first students done with her work and always with great accuracy.  Keep up the hard work, Nam!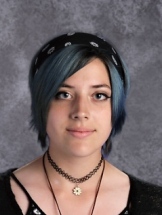 Meaghan Rossi is receiving this award in CP Geometry as a result of her hard work and dedication to learning in class. She eagerly accepts challenges, and she always pushes herself to go beyond the required assignments to gain a better understanding of the material covered in class. Her assignments are always submitted early or on time, and she is always willing to help her classmates when they have questions. If she continues to strive in this manner in all her endeavors, there is little she won't be able to accomplish!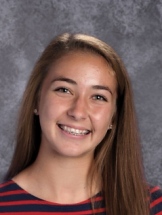 Danielle Heisey is receiving this award because she is a quiet leader in Honors Calculus. She always has her homework done, she asks insightful questions, and she has a solid understanding of the course content. Her teacher especially appreciates how she is willing to work with all students in the class, regardless of their ability and is very grateful. Her teacher has great confidence in her ability to be successful in BC Calculus next year.