The Monthly Mathlete award is given to one career prep student, one college prep student, and one honors student every month. These students are nominated and chosen by the Math Department on the basis of their hard work and leadership in the math classroom. They will have their pictures posted in the Math Wing for the month and will each receive a coupon for a free MTO at Sheetz.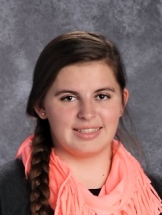 Emily Aukamp is receiving this award because she has been a model student in CP Statistics from the beginning of the year. She earned the highest average for the first marking period of all CP Statistics students, and she followed that up with a perfect score on the midterm exam. She has shown great responsibility in keeping up with her coursework amidst missing classes due to FFA  commitments. Her work ethic and leadership qualities set her apart as one of the top mathematics students!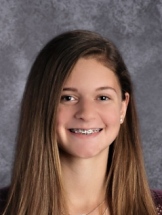 Erica Shaub is receiving this award because she has shown tremendous knowledge and ability in AP Calculus BC from the beginning of the year. She currently has the highest test average in the class and has been a high scorer on every assessment. Her demeanor is always positive, and she always works well in group situations. She could not have started the year in more impressive fashion, and has established herself as one of the top math students at Penn Manor High School.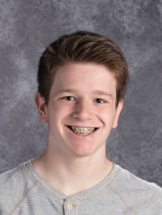 Rory Campbell is receiving this award due to his work ethic which has not gone unnoticed. He is always on task in class. He helps others when needed. He also makes an effort to come in for homeroom when he recognizes that he needs extra help on Weekly Reviews and other assignments. He continually works hard and does his best in class. He is also always polite and respectful. Congratulations, Rory! Keep up the hard work.