The Monthly Mathlete award is given to three math students every month from various levels of math classes. These students are nominated and chosen by the Math Department on the basis of their hard work and leadership in the math classroom. They will be recognized by having their pictures posted in the Math Wing for the month, as well as on our blog.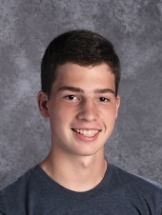 Aaron Eaby has been chosen for this award as a result of his hard wtih in Honors Math Analysis. When this was awarded, he had one of the top three grades in the class, and he had the highest score on their most recent test. He thinks logically about the problems, asks great questions, and does a good job helping his classmates. Keep up the great work, Aaron!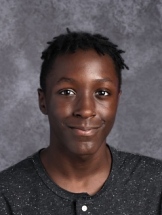 Jayden Abel is receiving this award because he constantly puts forth a positive attitude and effort which brightens any teacher's day. He is
such an active learner and pushes himself to understand the mathematics being presented in the classroom. Jayden's efforts show in the grade he is currently earning, and even more than that, his positive efforts impact the energy in the classroom. His teachers truly appreciate the leader in him.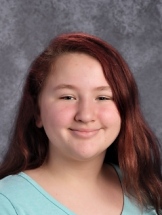 Page Dubbs is receiving this award because she has had continuous positive contributions in her math classroom. She regularly participates in classroom discussion, eagerly completes all her work and when she finishes her work she enjoys helping her peers. Paige has proven herself to be an exemplary student in the classroom. Her effort and attitude is appreciated.