Please charge your computer tonight to be ready for a busy next school day.
UPCOMING EVENTS:
Monday is Day A, and our special is Physical Education.
1/17 – no school – Martin Luther King Day
1/20 – end of marking period 2 – end of semester 1
1/21 – no school students K-12 – In-service
2/04 – 2:45 (30 min) virtual assembly – Kids Heart Challenge
2/07 – PTO Spirit wear Sale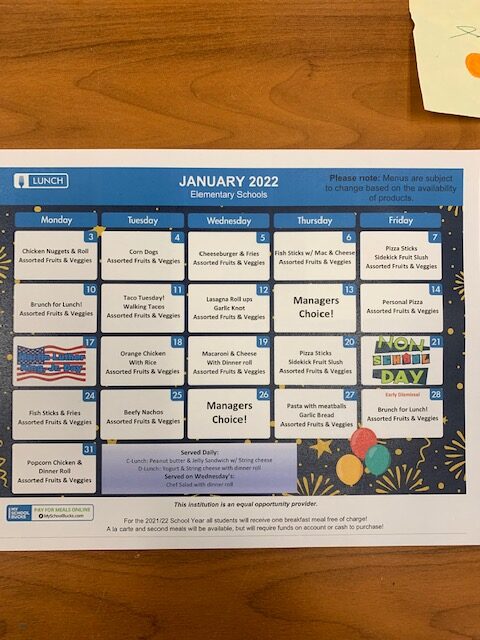 WCON: Our next broadcast is Wednesday (1/19/22). We'll be broadcasting for Thursday's Morning Announcements.about:blankImageUpload an image file, pick one from your media library, or add one with a URL.UploadMedia LibraryInsert from URL
LANGUAGE ARTS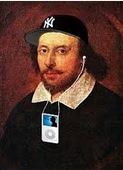 Writing: Today we continued our Figurative Language Fugitive project. This project is due Tuesday.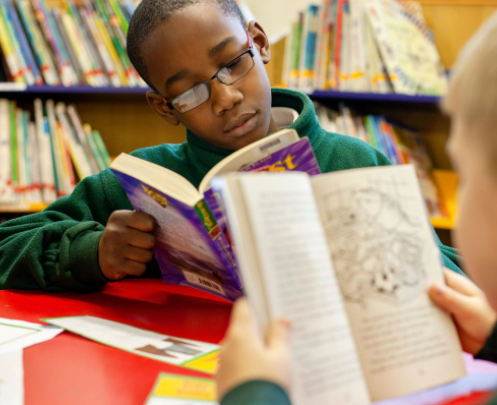 DLR: DLR #17 is due 1/20/22. This is available in of Google DLR Classroom.
Reading Group: Please see Mr. Mattern's Google Classroom for any potential assignment.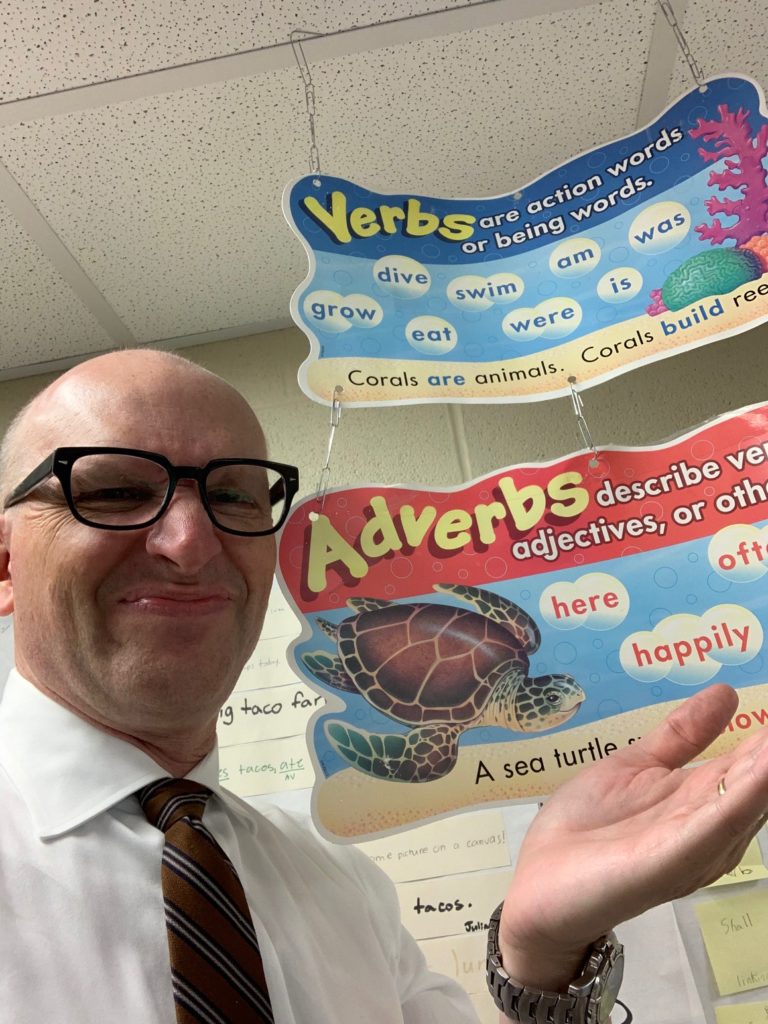 Spelling: Spelling Battleship #17 is due Thursday, January 20th. There will be an assessment on that date too.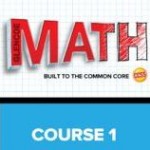 MATHS -Today we simplified algebraic expressions, created our own expressions, and reviewed key ideas from this first algebra unit.
Also today, we returned DMR Maths Warm-Ups #2.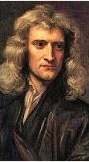 SCIENCE–We were introduced to our F.O.R. project. Due January 18, 2022, this project's requirements are detailed in our Google Science Classroom.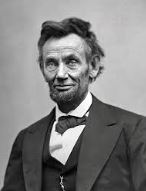 Social Studies: Please check Mr. Mattern's Google Classroom for any potential assignments.
RATS! (Thanks Ryleigh!)
Jan 11th – Cimberlee
Jan 13th – Tristen
Jan 19th – Scotlynn
Jan 24th – Will
Jan 26th – William
Jan 28th – Isis
Feb 1st – Mackayla
Feb 3rd – Peyton
Feb 7th – Lia
Feb 9th – Britten
Please say hello! Send a brief email to Mr. S. describing the picture of the day (above) and receive 10 Schettler Stars! (mark.schettler@pennmanor.net)