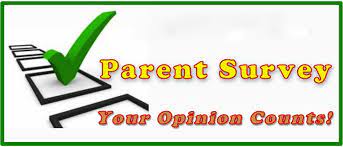 Click Here (English)
Click Here (Spanish)
to provide us with valuable feedback for our
Title One Program in the 2021-2022 School Year
UPCOMING PSSA TESTING INFORMATION
PSSA Testing Window 2021-2022
| ​Assessment | ​Dates | ​Grades |
| --- | --- | --- |
| ​English Language Arts | ​April 25-29, 2022 | ​Grades 3-8 |
| ​Mathematics, Science and Make-ups | ​May 2-13, 2022 | ​Grades 3-8 |
7th Grade: PSSA tests in reading and math
8th Grade: PSSA tests in reading, math, writing, and science
The PSSA assessments are criterion-referenced tests, as opposed to norm-referenced tests. Thus, your child will only compete against him or herself, rather than be compared against the group. Also, the PSSA scores have no influence on promotion, placement, or grades for our students.
The real preparation for the PSSA tests, or any standardized test, begins with your commitment to your children's education throughout their school years. Devote time and effort to helping your children learn. Start by making sure your kids do their homework and read every day.
adapted from: https://www.time4learning.com/testprep/pennsylvania-standardized-test-prep/
Something to think about…
People who regularly take time to notice and note the things they're thankful for, experience more positive emotions, sleep better, and express more compassion and kindness toward others.