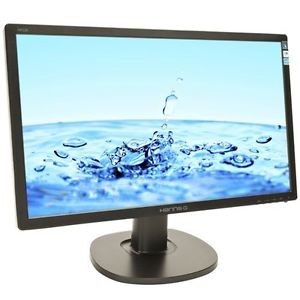 Tired of seeing that same old picture on your desktop everyday? Well now with a program called Wallch, which I will be showing you how to install and use today, you can now create a background that changes pictures!
To begin, you will need to go into the Terminal. To open Terminal, search for it in the Dash by typing the word Terminal, and click on the Terminal icon.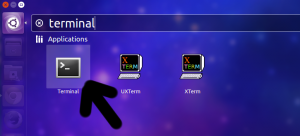 Once in the terminal, type in: sudo apt-get install wallch  and then press enter.

After pressing enter, your screen should look like this.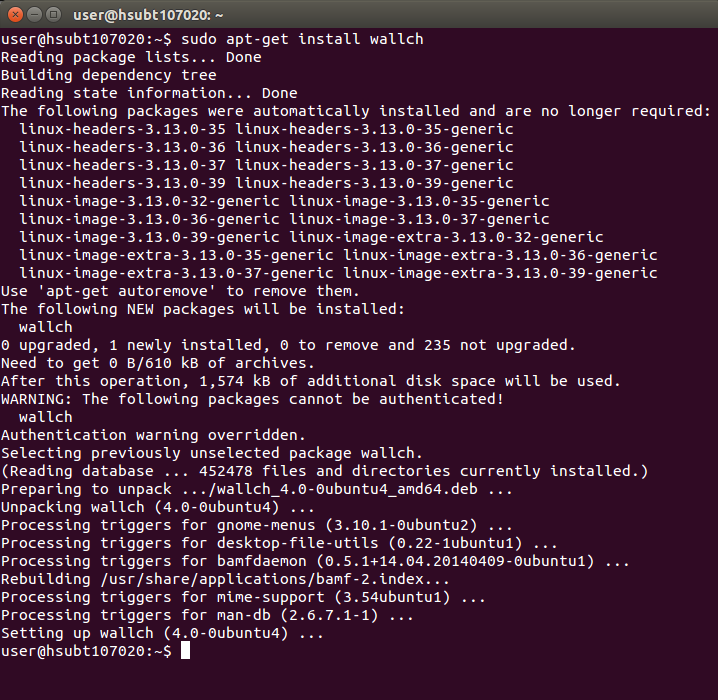 Now close out of the terminal. To open Wallch, search for it in the Dash by typing the word Wallch, and click on the Wallch icon (looks like a lizard).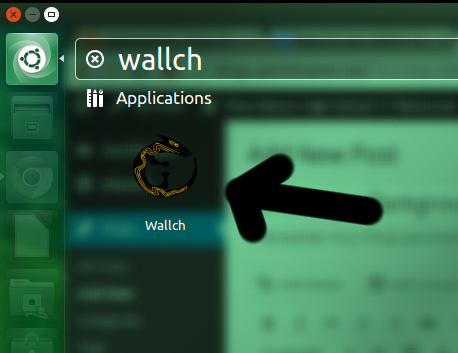 Once Wallch is open, you can begin creating your background slideshow! All the pictures in the white box (that I have boxed in with a black rectangle) are the ones that will be incorporated in the slideshow.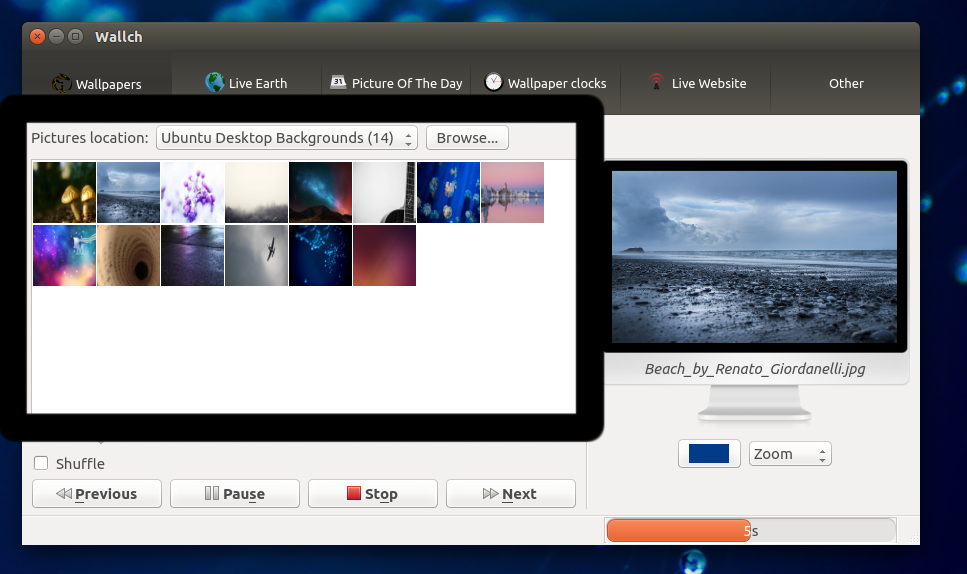 By right-clicking on any image you have many options such as deleting, setting it as the starting picture, setting it as a still background, rotating it, or copying it.
You can add some of your own personal pictures to the slideshow by pressing the Browse button and searching through your files and adding a picture.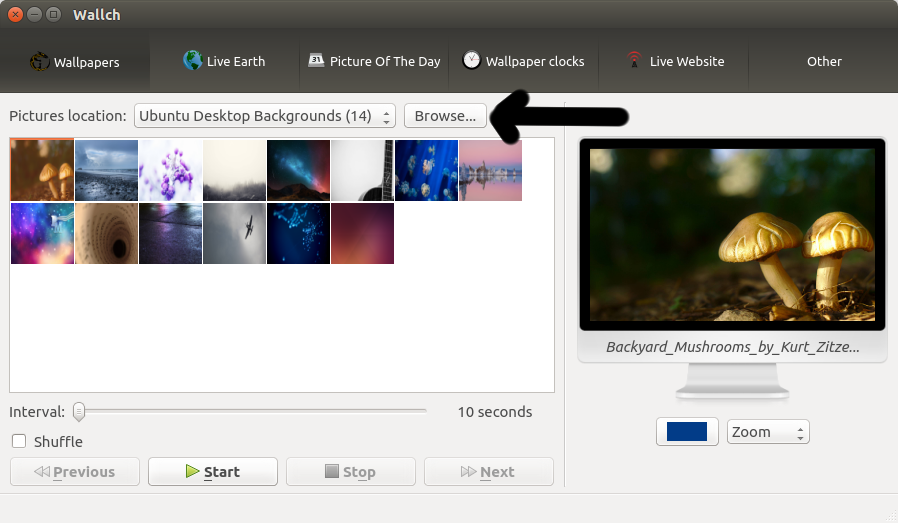 At the bottom where it says "interval" you can change the time the picture is shown for. When you have all the pictures you want in your slide show, press Start and it will begin! Anytime you would like it to stop it go into Wallch and just press the Stop button. You can exit out of Wallch and the slideshow will still continue.
Their are also other cool features that you can explore at the top, but I will not be going in depth on those today.

Have a fun time creating your own background slideshows with Wallch!!