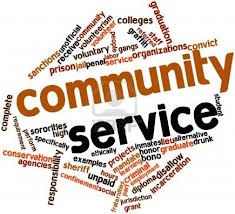 There are many opportunities for community service throughout  Lancaster County. Listed below are websites and contact information for local agencies that would be appropriate for community service. Also, check out the filing cabinet in the counseling office for other community service opportunities.
Find volunteer placements   http://www.uwlanc.org/    Click on Volunteer Center across the top
Please click below for local volunteer opportunities. *NOTE* These opportunities do not reflect on changes due to COVID-19 restrictions. Please contact the facility directly for more information. For Service Learning, students must be able to get in 7 hours of volunteering a week to count for full credit.
Directory of local volunteer options
A 
AMERICAN RED CROSS OF SUSQUEHANNA VALLEY
http://www.sqvalleyredcross.org
Offering volunteer opportunities for young people to help increase their self-esteem and leadership skills.
430 W. Orange St., Lancaster, PA 17604 717-234-3101 ext. 205
ANIMAL ASSISTED THERAPY – AMERICAN RED CROSS
Visit Lancaster County nursing homes and other agencies with your pets. Animal Assisted Therapy involves the interactions of pets and residents with guidance from the volunteer. Together, the volunteer and the pet can help brighten a resident's day. Requirements: Attend an American Red Cross Orientation and 2 scheduled Animal Therapy seminars. Pet must be at least a year old and current on all state required vaccinations.
430 W. Orange Street, Lancaster, PA 17603
http://www.volunteermatch.org/search/opp295722.jsp
B
BABYSITTING – CLARE HOUSE
Every other week Clare House residents participate in house meetings (which include parenting, budgeting and nutrition classes). Clare House relies on the support of volunteers to provide on-site childcare services during these meetings (meetings are week day evenings from 5:30-7:30 PM at Clare House). Volunteers should be at least 16 years old, have their own transportation and the basic Clearances to work with children. Volunteers must sign up in advance so Clare House can ensure there is sufficient volunteer coverage.
Contact Clare House Staff at 717-291-8967 or info@clarehouselancaster.org.
342-344 East Chestnut Street, Lancaster, PA 17602
http://www.volunteermatch.org/search/opp480693.jsp
BIG BROTHERS/BIG SISTERS
Mentoring program fostering positive, measurable growth for at-risk youth including a strengthened sense of self worth, character development and improved relationships and performance in home, school and community.
630 Janet Ave., Suite D-150, Lancaster, PA 17601 717-397-7567
520 E. Oregon Road, Suite 103, Lititz, PA 17543 717-397-7567 
BI-WEEKLY CHILD CARE – BETH SHALOM HOUSE
Two Wednesday evening a month from 5:15-7:15 pm our participants in the Beth Shalom House attend life skills classes. We are looking for groups to plan an activity and a snack for the children on Beth Shalom. This is a great opportunity for high school youth groups or individuals. 

Beth Shalom is a house for women who are just out or recently out of prison and are homeless. Beth Shalom is a Christian-based organization that serves to reunite the women with their children. *Must have child abuse clearances.
308 E. King Street, PO Box 1676, Lancaster, PA 17602
http://www.volunteermatch.org/search/opp568483.jsp
C
CHAIN REACTION YOUTH LEADERSHIP COUNCIL – MARCH OF DIMES
These youth volunteers help with all March of Dimes activities, raise awareness among their peers and organize a yearly student health conference.
519 Reading Ave., West Reading, PA 19611 610-375-4200

1025 Maple Ave., Lancaster, PA 17603 717-397-6131
CLIMB – REACHING NEW HEIGHTS IN YOUTH VOLUNTEERISM
Youth organization for student volunteers of all ages, with two community service activities planned and organized by students monthly.
501 Washington St., Reading, PA 19603 610-685-4571
COMPANION VOLUNTEERS –AseraCare
Do you have free time to spend talking with or sharing time with someone who really needs companionship and friendship? We have hospice patients that love visits or to go in wheelchairs to see programs in nursing homes. Do you like to play card games or board games and have free time to play with someone who loves to play games? We have patients who would enjoy that time with you. AseraCare Hospice is now looking for companion volunteers and is offering free training to all those interested in helping and giving from their heart in the Lancaster area.
Call 1-888-262-8545 or email atricia.henry@aseracare.com for more information and to get involved with this wonderful volunteer program.
Lancaster, Narvon, Ephrate, Columbia, PA 17601
http://www.volunteermatch.org/search/opp785884.jsp
D
DIVE INTO ACTION – SWIM FOR MULTIPLE SCELEROSIS (MS)
There are no set times or dates. You can participate when it works for you.
It is as easy as:
Choose any pool that is available to you
Ask friends and family to sponsor you by pledging a certain dollar amount per lap or they can pledge a specific dollar amount to support your swim.
Swim and have fun!
Through your participation in Swim for MS you will help to spread awareness of multiple sclerosis (MS), which is a life-long and devastating disease. It is the most common neurological disorder diagnosed in young adults and there is no cure.
Start by visiting the Swim for MS web page at:
http://support.msassociation.org/SwimforMS
Ready to register, (there is no registration fee) 

http://support.msassociation.org/SwimforMSRegister
MSAA will provide you with information to get your Swim for MS started.
E
EDUCATION PROGRAM ASSISTANT – WATCH & CLOCK MUSEUM
This volunteer guides school groups through the museum exhibits, assists with hands-on activities, and helps prepare supplies for school groups. Volunteers may also assist with outreach programs to local schools or libraries. These programs include story time sessions for younger children and time travel trunks for older students, where you would assist with completing hands-on time related experiments. There is a personalized training process that the volunteer will undergo with the museum educator. No experience is necessary or knowledge of the museum's collection. Volunteers must enjoy working with students and be able to stand for periods of time from 40 minutes to an hour.
514 Poplar Street, Columbia, PA 17512
http://www.volunteermatch.org/search/opp313580.jsp
F
FOOD BANKS
Food banks are always looking for volunteers, so why not help them out!
FREE CONCERT
Play an instrument? Sing? Put on a free concert for your local nursing home!
G
GIFT SHOP & MUSEUM ADMISSIONS VOLUNTEER – WATCH & CLOCK MUSEUM
This volunteer assists in a variety of tasks including customer service, organizing stock, mailings, inventory, data entry, and general office work relating to the museum's gift shop. This position is needed both during the week and on weekends. The position is open to the schedule of the volunteer. The volunteer will be trained on the specific tasks.
514 Poplar Street, Columbia, PA 17512
http://www.volunteermatch.org/search/opp313570.jsp
H
HUMANE LEAGUE OF LANCASTER COUNTY
Volunteer to walk dogs for the Humane League!
http://humaneleague.com/
I
INPATIENT UNIT VOLUNTEER – HOSPICE OF LANCASTER COUNTY
Volunteers in our inpatient unit support patients and families in a variety of ways – assisting staff with support of patient, visiting with patients, sitting while family runs errands, etc.; making meals for patients, or coffee for family members, greeting visitors, being a calm and gentle presence. Hospice of Lancaster County offers an 18 hour training program to all volunteers, five times annually. This training thoroughly prepares you to care for and support patients and families who are coping with serious illness and loss. Also offered is a 4 hour "Hands On" training to give the volunteer skills and confidence to best support patients. TB testing and a criminal background check are required; cost is covered by agency.
685 Good Drive, P.O. Box 4125
Lancaster, PA 17604-4125
https://volunteer.truist.com/lancaster/org/opp/10258190746.html?return_url=https%253a%252f%252fvolunteer.truist.com%252flancaster%252forg%252fopp%252fdir-i-1.html
L
LANCASTER GENERAL HEALTH
Lancaster General Health has over 700 volunteers at our many dynamic entities and we are consistently looking for devoted and friendly people to commit to volunteering with our clinical or non-clinical staff.
717-544-5005 ajmoranz@lghealth.org – Andrea Cubbison
http://www.lghealthjobs.org/Home/Your-Careers-at-LG-Health/Other-Opportunities/Volunteer.aspx
Here is the link to the Student Volunteer page. 

LOVE I.N.C. OF LANCASTER CO.
Connecting persons in need with local church volunteers who can help in personal care, friendly visits, transportation, homemaking assistance, home maintenance, budget guidance, tutoring, mentoring.

802C Olde Hickory Rd., Lancaster, PA 17601

717-735-7540 Toll-free 866-735-2400
http://www.loveinclancaster.org/

M
MAKE A CHANGE
Organize a 'Make a Change Bank'. Speak to your fellow classmates about how much loose change is laying around collecting dust and then create jars for people to donate change. Collaborate all of the change in the end and donate it to a charity!
MOWING
Mow lawns! Take a weight off of someone's shoulder; lighten his or her load!
MUSEUM GALLERY DOCENT – WATCH & CLOCK MUSEUM
A docent is a tour guide. Docents introduce the world of timekeeping to visitors through specific examples of the collections, thereby enhancing the experience for everyone who visits the National Watch and Clock Museum. You can get involved by leading tours of adults or children, or just being available as an ASK ME docent, fielding questions about the clocks and watches in the exhibits.
The volunteer will be trained by the museum staff on giving gallery presentations. No knowledge of clock or watch history necessary. Volunteer must be able to work with the public.
514 Poplar Street, Columbia, PA 17512
http://www.volunteermatch.org/search/opp313581.jsp
MUSIC VOLUNTEERS – AseraCare
Music is an important part of a hospice program. It often brings back fond memories, provides a release of emotions, and fills empty hours that a person might otherwise spend alone. Music also can ease stress and anxiety, soothe the heart and comfort the spirit. AseraCare volunteers are very special individuals. If you sing or play a small instrument, contact us about sharing your time and talent with our hospice patients. Complete training is provided.
Contact P. Henry at 1-888-262-8545
Lancaster, PA 17602
http://www.volunteermatch.org/search/opp630441.jsp
N
NURSING HOME
Volunteer at a local nursing home. They would love the help, as well as the elderly would love to see some smiling young faces! Use yellow pages to find local retirement and nursing facilities.
O
OFFICE VOLUNTEER
Individuals needed to do computer work, filing and misc. office work at AseraCare Hospice.
315 Primrose Ave, Mountville, PA 17554
http://www.volunteermatch.org/search/opp285355.jsp
P
PET GUARDIANS
It is the mission of the Pet Guardians to seek homes for pets that belong to patients who are sick or terminally ill. Student volunteers can help out currently during parade season by carry banners, flags, walking dogs or wearing the mascot dog costume. During the parades we hand out cards that draw people to the website to encourage them to adopt a pet. If anyone is interested, send an email to Dr. Vredenburg-Rudy and times and locations will be provided. If a student has really good technical skills at creating an adoption brochure, we could use help with that as well. Here are the upcoming parades:
*Saturday, October 29th – Millersville Parade
*Sunday, October 30th – York Halloween Parade
*Saturday, November 19th – Harrisburg Holiday Parade
"Like" our facebook page: http://www.facebook.com/#!/pages/Pet-Guardians/203267986357883 .
http://www.petguardians.org/
Dr. Debra Vredenburg-Rudy
President & Founder 

P.O. Box 155
Willow Street, PA 17584

Email: ThePetGuardians@yahoo.com
POWER PACKS PROJECT
The Power Packs Project is a Lancaster-based weekend food nourishment program for kids with families in need.
https://www.powerpacksproject.org/volunteers.html
15 Leaman Road, Lancaster, PA 17603
info@powerpacksproject.org
717-283-9350
R
RAKING
Raking leaves for people throughout the community is just a way to 'make their day'!
S
SCHREIBER PEDIATRIC
Schreiber Pediatric has many volunteer projects, for both individuals and groups, in one-time opportunities or long-term projects. An ongoing commitment from the community is essential to the work at the Center. With the support of hundreds of volunteers, we as a team can significantly affect change in the lives of the nearly 4,000 children we are privileged to serve. With friendly staff and children who are guaranteed to put a smile on your face, the Center is a great place to share your gifts of time and talent.
Contact Marie Johnston – mjohnston@schreiberpediatric.org
717-393-0425 ext. 129
625 Community Way, Lancaster, PA 17603
SERVICE AT CHURCH
Help out at a local church, for instance passing out bulletins.
T
TRASH PICK UP
Get a group together and pick up trash along roads and around the community!
TUTOR
Tutoring other students is a very rewarding way of helping others!
U
USHER
Go to your local Community Theatre and volunteer to usher at some shows!
Fulton Theatre: http://www.fultontheatre.org/
Mailing Address – P.O. Box 1865
Lancaster, PA 17608-1865
Physical Address – 12 North Prince Street
Lancaster, PA 17603
Administration – 717-394-7133
Ephrata Performing Arts Center: http://www.ephrataplayhouseinthepark.org/
Mailing Address 
- Ephrata Performing Arts Center
PO Box 173
Ephrata, PA 17522
Physical Address (no mail service) – 320 Cocalico Street
Ephrata Community Park
Ephrata, PA 17522
Telephone – (717) 733-7966
V
VISTOR CENTER REPRESENTATIVE
In need of volunteers to welcome visitors to the Hershey area and provide information to tourists and new residents moving to the Hershey area.
Volunteers will provide visitors with information and directions to local businesses and attractions at the headquarters information desk and over the phone, stock local information brochures and keep track of the number of visitors coming to the headquarters.
**All volunteers will be enrolled with RSVP of the Capital Region so they receive accident and liability insurance coverage for while they are volunteering.
**Volunteers will be invited to the annual RSVP volunteer recognition luncheon and be eligible to receive awards.
**Volunteers will be periodically recognized for their service hours with donated items or tickets provided by Hershey Partnership members!!!
150 W Chocolate Ave, Hershey, PA 17033
http://www.volunteermatch.org/search/opp479716.jsp
VOLUNTEER SOLUTIONS
Volunteer Solutions is a volunteer matching application that helps United Way's Volunteer Center connect you to opportunities throughout our community.
http://www.uwlanc.org/template.asp?nav_id=377&sec=1
717-394-0731 ext. 129
W
WATER WADING
Clean out all of the trash and debris from a local stream.
WELCOME KIT COORDINATOR – CHURCH WORLD SERVICE
Organize your friends, family, small group, or church members to gather kitchen items, cleaning necessities, school supplies, or hygiene items to assemble into Welcome Kits for newly arriving refugee families. One-time commitment.
308 E. King St., Lancaster, PA 17602
http://www.volunteermatch.org/search/opp712970.jsp
Y
YARD WORK
Yard work can be done for senior citizens, nursing homes, and neighbors!
YWCA YOUTH SISTERS PROGRAM
Pairing at-risk elementary school girls with volunteer high-school mentors who share activities designed to build self-esteem, aiming to prevent teen pregnancy and school drop out.
110 N. Lime St. Lancaster, PA 17602 717-393-1735