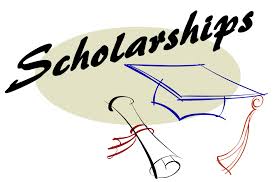 SCHOLARSHIPS AND MONEY
FOR
POST-SECONDARY EDUCATION
Current scholarship information and applications can be found on Xello. Simply sign in to your Xello account from the Penn Manor Speed Dial Page. Click on the Goals and Plans tab at the top of the page and then click on the Manage button to the right in the College Planning box. Finally click on the Search for Local Scholarships button to see the current scholarships. Scholarships will be added regularly so make sure to check back often. Also, don't forget to check out some of the other National Scholarship sites listed below.
---
PHEAA has a FAFSA Toolkit to get you started on your financial aid applications. Click here for the FAFSA Toolkit. Use this Checklist to be sure you are ready and have all the information you need.
Start by creating your FSA ID. Click here for instructions and watch the video below.

www.studentaid.gov Federal Student Aid: Download and complete the FAFSA forms here.
Before you complete the FAFSA you have to create an FSA ID– Watch the "How to create Your FSA ID" video at the link below.
This video explains what an FSA ID is, why you need one, and provides the step-by-step process for creating an FSA ID.
PHEAA has a youtube channel with informative videos: Check out the most recent guide to Financial Aid and Planning https://www.youtube.com/user/PHEAAStudentAid
---
Financial Aid Help- If you missed Financial Aid night, or would like to see the video again, watch this video below for help on getting your financial aid.
---
---
Lancaster Dollars for Higher Learning (LDHL) has been providing interest-free student loans for nearly 60 years. Their mission is to provide financial resources to Lancaster County residents in support of their post-secondary educational goals.
Other useful Financial Aid/Scholarship Sites:
There are SO many scholarship search sites– where do you start? Check out this link for an extensive article on the best scholarship search sites and then take a look at the list below for opportunities GALORE!
FREE Services Many companies charge fees for services that your students can get for FREE, from scholarship searches to loan debt relief. Be sure to first research free sites such as EducationPlanner.org and StudentAid.ed.gov.
Does your school require the CSS Profile? If so, check it out at the following link! Give yourself plenty of time to complete this important financial aid documentation. https://www.bestcolleges.com/blog/css-profile/
If you are having thoughts about how to finance college, here are 20 great questions to ask.
Check out this information on how to understand your financial aid offer. https://www.salliemae.com/college-planning/financial-aid/financial-aid-offers/
Spanish Language Financial Aid Information: collegeafford_spanishlanguage
If you are unsure about attending college because of financial reasons- visit this document on the Twelve myths about paying for college!
Credible is a simple, free tool that helps student and parents evaluate their private student loan options. Similar to the Common App for college applications, Credible users complete a single, brief form to receive personalized offers from six different lenders. Information is only shared with the lender of their choosing after they have seen all the offers for which they qualify https://www.credible.com/student-loans/

www.fastweb.com FastWeb: Scholarship and college searches.
www.finaid.org SmartStudent Guide to Financial Aid: Scholarship searches, college cost calculators.
http://scholarships.com Scholarships applicable for high school students
www.studentaid.ed.gov Federal Student Aid: Scholarship searches, other aid resources.
www.ftc.gov/bcp/bcpfp.shtm Federal Trade Commission: Check if scholarship claims are legitimate.
www.salliemae.com/plan SallieMae College Planning Calculator
www.pasfaa.org Pennsylvania Association of Student Financial Aid Administrators.
https://www.purdueglobal.edu/blog/student-life/scholarships-minority-students/ 45+ College Scholarships for Minorities
http://scholarshipamerica.org/open_scholarships.php -Comprehensive scholarship website!
http://collegetreasure.com/find-scholarships/
lendedu.com Complete scholarship search site!
https://www.bankrate.com/loans/student-loans/scholarships-for-latino-students/ Scholarship Info for Latino Students
http://www.nextstepu.com/ Nextstep – scholarships and resources for students and parents
---
There is also helpful information regarding taxes and aid money. Check out this resource "Are Scholarships and Grants Taxable?"