This award is given to one career prep student, one college prep student, and one honors student every month. These students are nominated and chosen by the Math Department on the basis of their hard work and leadership in the math classroom. They will have their pictures posted in the Math Wing for the month and will each receive a coupon for a free MTO at Sheetz.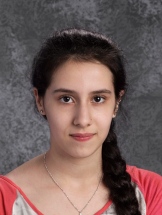 Sameha Hossain has been chosen because she has a great work ethic and always strives to completely understand the material, not just complete the assignments. Her teachers say that she is such a pleasure to have in class.  She is helpful to others in the class and can work well with all students.  She asks insightful questions and volunteers answers regularly.  She completes all your homework and works ahead when possible.  She is also very respectful, courteous, and responsible.  She is a great role model to other students and should be proud of her accomplishments.  Keep up the great work, Sameha!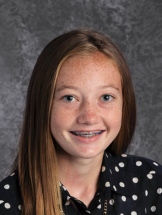 Jenna Flatley was specifically chosen because of the great attitude that she brings to class on a daily basis. Not only did she earn the highest average for the third marking period but she also does a fantastic job of volunteering in class and helping her classmates if they have an individual question. Jenna completes all assignments with accuracy and enthusiasm and can be counted on to have a smile or share a joke. Jenna is also involved with the field hockey program and is equally dedicated to both her studies and athletics. Her teachers appreciate Jenna's commitment to her studies, her friendly personality and her overall contribution to helping Penn Manor's success!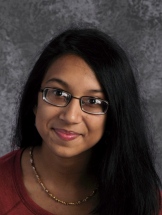 Fadimah Al Qudsi has been chosen because her effort in class is outstanding.  Her teachers appreciate all the time she puts into her homework, classwork, Aleks, and Weekly Review assignments.  Not only does her work completion stand out, but so does her desire to understand concepts. Her teachers are honored to be a part of your education and have really enjoyed witnessing your learning strategies, especially with word problems and interpreting directions. She also shows an open willingness to ask questions.  She is a true pleasure to have in class.